Japan's majors to raise motor rates
August 7 2019 by Andrew Tjaardstra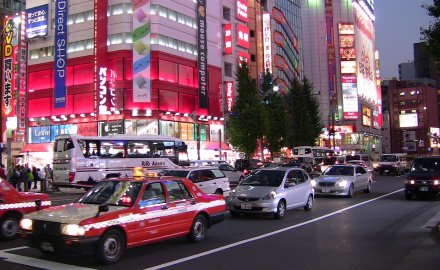 It is understood that Japan's P&C majors are planning to raise motor premiums by about 3% next January.
The move reflects a consumption tax increase set for October, which will increase motor repair costs, in addition to more expensive car parts in line with the increased use of automatic brakes and other support systems.
Another factor is the implementation of the revised Civil Code next April, which will increase the levels of compensation required for accidents resulting in injury or death.
In the revised Civil Code, the statutory interest rate will be lowered from the current 5% to 3% in April.
Compensation for people injured or killed in traffic accidents is calculated by discounting the victims' potential income by the statutory interest rate, meaning that the amount of compensation will increase when the rate is lowered.
Soichiro Makimoto, vice president and senior analyst, Moody's Japan said: "Claim costs for [motor] insurance is set to rise, because the consumption tax rate will be lifted and the legal cash flow discount rate lowered."
He added: "The major P&C insurers' decision to raise premium rates is therefore credit positive as it will help cover the higher claim costs. Overall, for [motor] insurance in general, profitability has been good over the last five years, which supports the overall profitability of major Japanese P&C insurers."
MORE FROM: Property & Casualty