Japan's insurers eye China
February 5 2019 by InsuranceAsia News Staff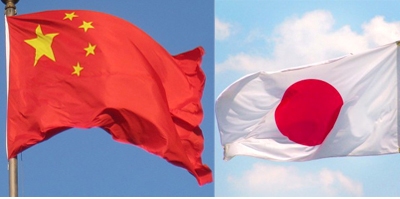 Japan's insurers could be about to spend far more money in China as relations repair between the two countries.
According to data from Refinitiv, Japan's insurers spent US$6.1 billion on acquisitions last year, up 66% from 2017. Japanese insurers have spent US$53 billion on deals since 2014, the second most by insurers of any country after the US.
The overseas push, however, has largely excluded China, the world's third largest insurance market after the US and Japan, as a result of foreign ownership rules and fragile diplomatic relations between the two Asian economies.
According to several bankers, the mood is changing with China set to allow foreigners to own majority stakes in domestic insurance joint ventures, and Beijing and Tokyo looking to forge closer business ties amid rising trade tensions with Washington.
Linda Sun-Mattison, an Asian insurance analyst at Bernstein, commented: "Now finally with the easing of foreign shareholding, they would jump in. China is probably the biggest opportunity in the life insurance sector."
China is in the process of easing foreign ownership curbs for life insurance joint ventures that will allow overseas firms to own 51% in those units compared to the current 50%. Foreign firms such as Allianz and Axa have already been allowed to establish wholly-owned non-life units in the country.
The French insurer agreed late last year with its fellow Chinese shareholders to buy the 50% stake it didn't already own of Shanghai-headquartered P&C insurer Axa Tianping for €584 million (Rmb4.6 billion).