Japan hit by eighth typhoon of the year
October 5 2018 by InsuranceAsia News Staff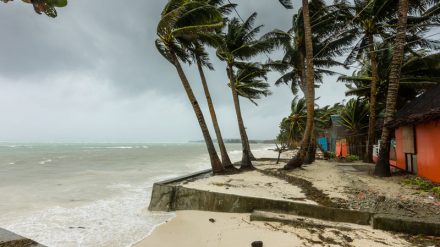 When Kong-rey makes landfall on mainland Japan, it will be the ninth tropical system and potentially the eighth typhoon to do so this year.
Jason Nicholls, senior meteorologist at US weather forecaster Accuweather, commented: "The record for landfalling typhoons [in Japan] in a single season is 10 from 2004."
According to the S&P Global Ratings the impact of this year's stormy weather in Japan has likely put downward pressure on the creditworthiness of the nation's three largest P&C insurers: MS&AD Insurance, Sompo Holdings and Tokio Marine.
Following July's heavy rains, Typhoon Jebi caused severe damage in western Japan in early September while Typhoon Trami then swept across Japan later in the month. Jebi's insured losses could cost up to US$5.5 billion according to risk modeling firm RMS.
Meanwhile RMS has estimated that the insured loss for Hurricane Florence will be between US$2.8 billion and US$5 billion. This estimate represents insured losses associated with wind, storm surge, and inland flood damage across North Carolina, South Carolina, and Virginia, including losses to the National Flood Insurance Program.