Is the market showing its climate change mettle?
July 4 2019 by Andrew Tjaardstra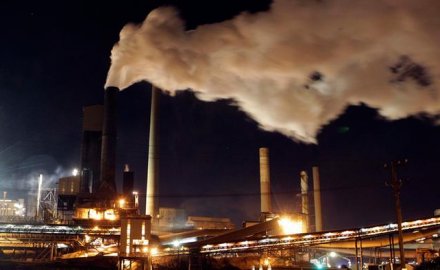 While the record-breaking heatwave in Europe over the last few weeks didn't cause nearly as many deaths (13 at the latest count) as in the deadly summer of 2013 – when 35,000 people passed away – it still impacted tens of millions of people.
Governments were much better prepared for the heat sending out warning systems and providing cool air stations in public places – a good example of risk management and resilience the insurance community advocates; it was certainly needed as France set a national all-time high temperature of 45.9C on June 28 in Gallargues-le-Montueux – a small town deep in the south of France.
Experts have said climate change made the heatwave at least five times as likely to occur, while earlier in the year in May a heatwave struck parts of India and Pakistan which has been described as one of the longest and hottest since weather records began; over 180 people died in the state of Bihar alone as temperatures soared to 50C.
According to the Copernicus Climate Change Service, June was the hottest year globally on record which should give everyone pause for thought – however individual and world economic needs mean we will see slower changes to human behaviour than most climate scientists and activists would like.
Speaking on a panel entitled "climate change – will it trigger the next financial crisis?" at the World Economic Forum (WEF) in Dalian, China this week Veronica Scotti, chairperson Public Sector Solutions, Swiss Re Management commented: "65% of risks can be mitigated with the right actions – for example through improvements in infrastructure and adapting investments."
Scotti also noted that climate risk is not formally embedded in decisions made by ratings agencies and that there is a "tremendous opportunity" for ESG (environmental, social and governance) compliant products to be benchmarked.
In a blog on how cities can become more resilient to climate change for the WEF event (also called the Annual Meeting of the New Champions), Scotti wrote: "A decade after the global financial crisis, the world is no more resilient to shocks. The (re)insurance sector can play a crucial role, absorbing such shocks for society, and is well-capitalised to do so."
"According to Swiss Re estimates, total (re)insurance capacity, including alternative capital, stood at over US$2 trillion at the end of last year. On the other hand, accumulated insured losses from natural catastrophes in 2017 and 2018 totalled US$219 billion, just about 11% of available capacity."
"A supportive policy framework strengthens private capital market solutions (such as insurance-linked securities), leverages multilateral development banks' balance sheets, and encourages sustainable investing. This is one of the keys to being more resilient to escalating costs and the impact of climate change."
She added: "With massive infrastructure development taking place in Asia, the opportunities are ripe to stimulate and unlock investments for low-emission, climate resilient development."
Meanwhile insurers and reinsurers are increasingly reducing their exposure to coal risks. Many of the plans have chosen an arguably arbitrary 30% cap on revenues from coal – with Chubb the latest to make an announcement.
Announcing a coal and carbon pledge at the end of June Mario Greco, Zurich's global chief executive of Zurich, commented: "As one of the world's leading insurers we see first-hand the devastation natural disasters inflict on people and communities. This is why we are accelerating action to reduce climate risks by driving changes in how companies and people behave and support those most impacted. It is simply the right thing to do."
There are concerns that one of coal's replacements –  the booming liquefied natural gas (LNG) sector could be causing considerable damage to the environment too – in particular with the amount of methane released into the atmosphere – studies are still ongoing; on the positive side LNG releases approximately 50% less carbon dioxide than coal.
In 2018, encouraged by the government, China's LNG imports reached 53 million tons, with a 40% year-on-year increase, making China the world's second largest importer after Japan.
Climate change was clearly high on the agenda at the WEF in China as it heard from speakers advocating the reduction of plastic waste and veganism as a business opportunity.
In one sense climate change a great opportunity for the market to show its value – but unfortunately it has horrific consequences for those caught in its wrath.