Is the end nigh for retakaful?
March 2 2018 by Nick Ferguson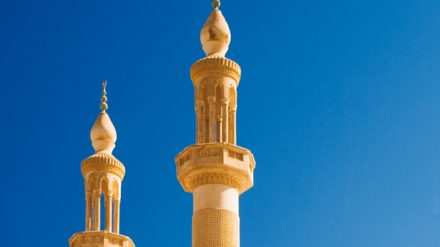 Islamic finance is an unnecessarily expensive and complex solution to a problem that doesn't exist. That at least is the view of some critics — and it is a view that appears to be playing out in the retakaful sector, where several players have recently run into difficulty or exited the market.
The takaful industry in Malaysia and the Middle East has grown faster than the conventional sector during the past few years, but retakaful has not kept up as the primary market has retained much of its risk, particularly family takaful. To make matters worse, the primary market suffers from weaker credit ratings than the conventional segment and therefore comprises lower-quality risks in general.
The result is a small and fragmented retakaful market that lacks access to a diverse pool of takaful risk, and does not have the capacity to take on bigger and more profitable business, such as property and construction risks.
"The operating environment for retakaful companies is challenging as these operators compete against more established conventional reinsurers in a soft market environment," said Mahesh Mistry, senior director of analytics at AM Best, which recently published a report into the retakaful sector.
While it might seem that retakaful players would not have to compete with conventional reinsurers, this is indeed what happens in practice. It is only in Pakistan where sharia scholars have decreed that takaful must be ceded to the retakaful market, though even there it is still acceptable to cede to the conventional market if there is insufficient capacity in the retakaful sector.
The result is that small retakaful players are forced to compete with much bigger, better diversified peers in the global reinsurance industry.
"The sustainability of the retakaful model is likely to be tested over the coming years and it remains debatable whether it can be seen as a viable alternative to conventional reinsurance over the longer term," said Mistry.
Most of the problems stem from the primary market. Takaful insurers have consistently underperformed the conventional market due to under-pricing and high expenses. In Malaysia, for example, expense ratios of about 60% are the norm and combined ratios above 100% are typical in both Malaysia and the Middle East.
Given the poor quality risk on offer, the more successful retakaful operators have sought to diversify their books with conventional business, creating an unusual situation whereby takaful players are ceding sharia-compliant risks into the non-compliant market, and sharia-compliant retakaful players are accepting non-compliant risks.
If this seems like a mockery of the entire rationale for Islamic insurance, you are clearly not a religious scholar.
Despite this scripture-bending approach, retakaful remains an expensive business. Between 2012 and 2014, for example, Takaful Re had an expense ratio of 89% and a combined ratio of 137%, according to AM Best. Malaysian Reinsurance, the biggest player, has an expense ratio of 65%.
But it is not all gloom and doom. "Whilst the outlook for the retakaful sector may appear bleak, AM Best notes that there are some operators that are swimming against the tide and successfully managing their retakaful operations — particularly in the African market," said Aneela Mather-Khan, a financial analyst at the rating agency. "AM Best does believe that retakaful still has a future, with branches and subsidiaries of conventional reinsurers achieving some success."
Of course, the reason that conventional reinsurers can play successfully in the retakaful market is due to their ability to achieve scale and diversification through their conventional portfolio.
Without the ability to do likewise, the future for standalone retakaful players is doubtful.