Is IAG's India divestment a good idea?
October 21 2019 by Andrew Tjaardstra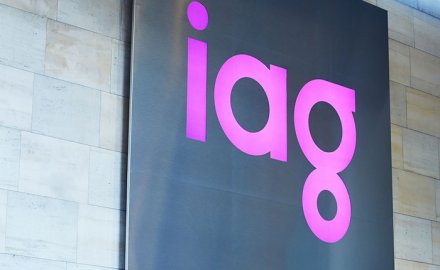 Insurance Australia Group is continuing its divestment from Asia with the proposed sale of its 26% stake of SBI General Insurance in India for US$432 million.
Napeon Opportunities, part of Indian family office firm Premji Invest, will acquire a 16.01% stake, while an affiliate of private equity firm Warburg Pincus will take a 9.99% stake; the deals are still subject to regulatory approval and are set to be completed by end of June 2020.
Some analysts and market players see the acquirers as bagging a relative bargain; on the day of the announcement, October 17, shares at SBI Life hit a record high of Rs 921.50, rising more than 5% intraday.
SBI GI, which IAG helped launch in 2010, offers a wide range of P&C products and has a significant distribution network through the State Bank of India's 23,000 branches.
It is also growing quickly with gross written premium (GWP) climbing 51% from Rs20.7 billion (US$291.3 million) to Rs 31.2 billion (US$439.6 million) over the same period; profit before tax was Rs2.78 billion (US$39.2 million), for the first half of the financial year 2019-20, compared to Rs2.56 billion (US$36.1 million) in the same period the previous year.
The move seems strange in a world of analysts and banks lauding the potential of Asia growth; however others such as Aviva also feel the same way while QBE has sold several businesses in the region over the last 18 months following a turbulent period.
Meanwhile back in its home market IAG had a poor performance in Australia in its 2018/19 financial year with underwriting profit declining from A$975 million (US$670 million) to A$560 million (US$385 million). This is a reminder that natural disasters in Australia – especially with the worsening effects of climate change, in addition to earthquakes and other perils in New Zealand, will have a volatile and unpredictable impact on results.
However, the results were bolstered by sales in Asia including a A$200 million profit from the sale of its Thailand business in August when it sold its 98.6% stake in Safety Insurance and 80% holding in Indonesia's Asuransi Parolamas to Tokio Marine for A$525 million.
Once again the Sydney-headquartered firm will benefit from the India sale to the tune of A$300 million (US$204 million) profit in the current financial year.
IAG managing director and chief executive Peter Harmer said: "IAG has enjoyed a strong and successful relationship with the State Bank of India since establishing the SBI General joint venture in 2009. With our sharpened focus on our core territories of Australia and New Zealand, now is the right time for IAG to exit its investment in SBI General."
Credit Suisse has welcomed the sale by upgrading IAG to "neutral"; analysts said: "With capital management opportunities over the next 12 months and earnings downside risk limited, we now consider IAG back to fair value."
The bank has increased profit predictions and added: "A sudden softening in premium rates is the key risk at these levels, though we consider this to be of low probability at this stage."
IAG is making good progress on cost cuts and digitalising, but the worsening effects of climate change where billion dollar disasters are becoming prevalent or an earthquake in New Zealand could yet undermine its Asia strategy.