Is Covid-19 the market's greatest ever challenge?
April 29 2020 by Andrew Tjaardstra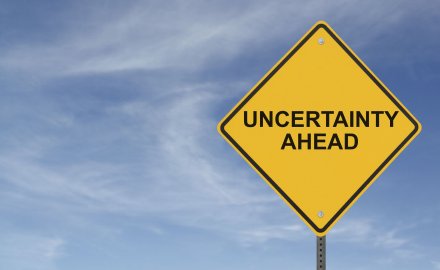 In these pandemic times, the bedrocks of certainty have been taken away from us: business trips; conferences; holidays; events; face to face meetings; seeing friends and family; schools; a meal at your favourite restaurant or a drink at your local.
The Monte Carlo Rendez-Vous is the latest market event to be cancelled with the organisers of the East Asia Insurance Congress and the Singapore International Reinsurance Conference are carrying on with planning but also biting their nails.
We are all unsure of when lockdowns will be lifted, airports reopened and usual life will resume – if it ever can. But of course, these hardships are nothing compared to the tragedies unfolding at hospitals, care homes and to families across the world.
Uncertainty
The market is very uncertain of the eventual costs of Covid-19 – no model could have imagined this scenario in such an interconnected world.
Preparing everybody for the worst, Lloyd's chief executive John Neal has said that the coronavirus pandemic is likely to be the most expensive market event in history dwarfing other major disasters such as Hurricane Katrina in 2005 and the 9/11 terror attacks.
He told the Financial Times that Covid-19 is "no doubt the largest insurance challenge the industry has ever faced, I think by some way."
This remains to be seen – the market has dealt with severe nat cats and unthinkable terrorism – but is a stark warning.
Analysts from UBS have estimated their eventual (re)insurance losses from the Covid-19 pandemic as between US$30 billion to US$60 billion. Another uncertainty is that Covid-19 could combine with a nat cat to make rescue operations and assessing claims even more difficult.
Highlighting the challenge, Markel has revealed underwriting losses of US$325 million in the first quarter with a combined operating ration of 118%.
Hannover Re withdrew its 2020 guidance profit guidance on April 21 and said "it's still too soon to estimate the expected negative impacts of the Covid-19 crisis over the course of the year in light of the prevailing uncertainties at this point in time. Particularly the investment result as well as P&C reinsurance may see increased burdens."
Munich Re withdrew its profit guidance even earlier in April and confirmed it wouldn't achieve its original target of €2.8 billion (US$3.06 billion).
Chubb's global chief executive Evan Greenberg said on an earnings call alongside the US global player's solid Q1 results announcement: "This is a peril that the industry really didn't discreetly charge for. It's a peril that has no bounds in terms of geography nor time. So, it's a very different kind of [catastrophe], and that has in a practical sense, infinite tail."
He continued: "I think that the industry has woken up to rate exposure in the last year in particular and understands…the need to get paid properly for the exposures it takes on. I don't see that trend changing."
Echoing the words of Neal, he said: "This event will be the largest event in insurance history when you add it all up, both asset side and liability side of the balance sheet. And I think that just raises the spectre of risk and the notion of managing exposure. And I think, it will just put a point on getting the right rate to exposure. I think that absolutely continues."
Meteorite hit
Euler Hermes described has described Covid-19 like a meteorite hit with 2020 global GDP to fall 3.3% equivalent to US$9 trillion lost or twice as bad as the 2009 global financial crisis.
Trade losses will hit US$3.5 trillion in 2020, while insolvencies are projected to increase by up to 20%. The insurer says the unemployment rate is set to hit 9.4% on average in 2020; the US 13.5%, the eurozone at 9.5% and UK at 6%.
In Asia-Pacific, the insurer expects aggregate growth to decline to minus 0.6% in 2020. This means that the Covid-19 shock would be larger than the Asian financial crisis which in 1998 saw growth fall to 0.1%.
All of the main economies of the region will likely experience a technical recession in H1 (except for China and India) as confinement measures are being announced and/or extended.
Economies seeing (renewed) outbreaks of Covid-19 and more dependent on global trade and tourism are likely to be hit the hardest.
On the plus side places that are ahead of the curve such as Australia, China, Macau, Hong Kong, New Zealand, South Korea and Taiwan could soon start opening their borders.
Going into 2021, Euler Hermes, expects a recovery in Asia-Pacific, with GDP growth improving plus 6.5%. The International Monetary Fund also predicts a positive rebound in the region if the crisis can be controlled.
In a downside scenario of a protracted global crisis, GDP growth for the Asia-Pacific region could decline to minus 9.8% in 2020 and minus 0.1% in 2021.
However, the world can expect to see rising protectionism, the desire for industrial autonomy and subsidies for production shifts back to home markets.
Hope
Each loss will need to be taken on its merits and dealt with by the market.
In the mean time we need to keep our families safe as much as we can, stay calm, keep Zooming and hope market conditions will return to some kind of normalcy within the next six to 12 months.
And that hope comes in many different forms: from keeping your clients, keeping your job to visiting that favourite restaurant.