Are changing fire seasons making areas uninsurable?
October 29 2019 by Andrew Tjaardstra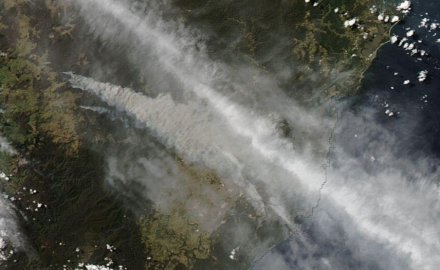 This fires in California over the last week are another sobering reminder of the dangers of natural disasters to life, health, structures and insurance capital.
The extremely serious situation has brought a familiar pattern: widespread power outages, mass evacuations, strong winds, dead trees and thousands of buildings at risk of being destroyed.
Once again, arguments will flair as to how much the changing climate is to blame and whether the world has entered into a state of 'new normal'.
One of the scariest changes has been the increased length of fire seasons – California has over 70 more annual days susceptible to fire than 50 years ago – and also the lack of ability of customers to buy insurance.
After massive fires in 2018, an estimated 350,000 Californians could no longer obtain P&C protection that also covered fire; and over the past several years, premiums have risen significantly — as much as 300% to 500% in many cases.
This means that in addition to the protection gap in countries such as Cambodia, the Philippines or Vietnam, another gap is being created in mature markets.
In the last few weeks Richard Enthoven, president of the Insurance Council of Australia and chief executive of Hollard Insurance, speaking at the National Insurance Brokers Association Convention cautioned: "Changing weather systems may make certain regions more exposed to storm, flood or bushfire, thereby potentially making parts of Australia uninsurable."
He pressed the government to ramp up disaster mitigation spending to A$200 million (US$135 million) a year, which should be matched by Australia's states and territories; there has been some recent progress.
Already this year Australia has been subject to tens of millions of dollars of damages from bushfires and this week New South Wales is battling 74 fires across the state; one fire was just extinguished after burning for a month.
Michael Young, vice president – model product management RMS, told InsuranceAsia News: "Wildfire risk is on the verge of becoming a key nat cat peril, much like hurricanes and earthquakes. But this peril does not mean homes need to become uninsurable."
He added: "With new risk assessment tools, the industry can incentivise mitigation and promote ways of protecting buildings from wildfire risk. Adopting practices promoted by the Insurance Institute for Business and Home Safety can help buildings survive wildfires."
Two of the themes at this week's SIRC are climate and sustainability; the two are interconnected and there will be intense discussion on how market players can play a greater role in leading the climate change agenda, including a dedicated panel discussion.
Climate change activists are increasingly targeting insurers and reinsurers to stop insuring coal mines – with Australia's Adani project under particular scrutiny; the market is responding and there has been a flurry of announcements to reduce capacity for such projects.
From January 1, Axis will not provide new insurance or facultative reinsurance for the construction of new thermal coal plants or mines, or oil sands extraction and pipeline projects.
Axis president and chief executive Albert Benchimol commented: "We believe insurers have an important role to play in mitigating climate risk and transitioning to a low-carbon economy."
It is a complex web of private players, governments and individuals which will ensure that homeowners everywhere can afford or even obtain cover in the future.