Is blockchain the future of claims?
April 22 2019 by Andrew Tjaardstra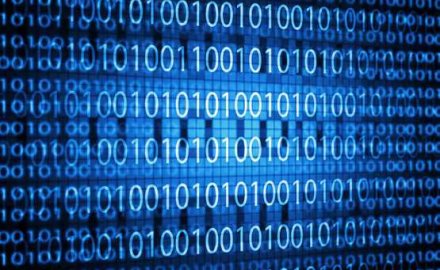 There has been a lot of talk about the insurance claims world going digital at conferences but talk meeting practical implementation hasn't always met expectations.
However technology is clearly the way forward when trying to improve the claims process. A lot of attention is placed on digital customer acquisition but a smooth, digital claims experience will help bring repeat customers and enhance an insurer's reputation — whether in personal or commercial lines.
The Korea Insurance Research Institute recently surveyed 2,440 Koreans aged over 20, and 15% of respondents said they did not submit an insurance claim after undergoing medical treatment in 2018. The reasons given were a combination of the claim being low in value and that the procedure to submit the claim was too complicated — paying out small claims should instead be hassle free — especially in a world where there are more smartphones than humans.
One way forward for insurers could be to utilise blockchain — a distributed ledger system which brings a secure form of shared record keeping; one of the problems is that you need to bring lots of parties together to co-operate in any blockchain project.
Blue Cross (Asia-Pacific) has created Blue Cross HK — a mobile app which the insurer says is Hong Kong's first blockchain-enabled health claim service. Customers can check benefit details, claims status and claim history after downloading it.
The app provides customers with a "one-stop…platform that makes everything digital, paperless and cashless".
While other insurers have also implemented claims' apps in Hong Kong, Blue Cross said blockchain helps it provide customers with services that include search location-based network doctors/clinics nearby by GPS; it also links with payments at designated clinics by the use of a QR code.
With transaction data stored in a decentralised manner under blockchain encryption, blockchain can help bridge the divide between customers, network doctors and insurers; or for motor claims it could help bring repairers closer to customers.
Blue Cross says when compared with the centralised data transmission structure in the traditional medical network, blockchain can prevent potential third-party hacking or data leakage, while improving the efficiency and security of claims processing.
Patrick Wan, managing director of Blue Cross, commented: "By integrating blockchain technology into the medical insurance claim service, the app will greatly enhance the efficiency and security of the claim process, providing customers with a faster, more secure and reliable service."
"We will continue to invest in insurtech to enhance our products and services, making everything digital, paperless and cashless."
Blockchain is also being used increasingly in commercial insurance. In the marine world EY, Guardtime, Willis Towers Watson, Axa XL and several other parties teamed up with global shipping firm Maersk to create a fully enabled insurance blockchain platform including the ability to pay claims in hours; it is called Insurwave, and gives Maersk the ability to track its ships in real time and to submit claims digitally.
It was a large project and shows that for commercial insurance, especially for larger risks, the implementation of blockchain could be far harder although the work done for Maersk could be replicated for other clients.
Claims are moving in one direction and insurers will be looking to make sure they are providing the very best services going forward; investment in smart, real time technology is set to deliver savings in claims' processes and rewards in repeat customers.
For more on how blockchain is helping shape the Asian insurance community see here.