Will Aviva be the next UK firm to exit Asia?
August 12 2019 by Andrew Tjaardstra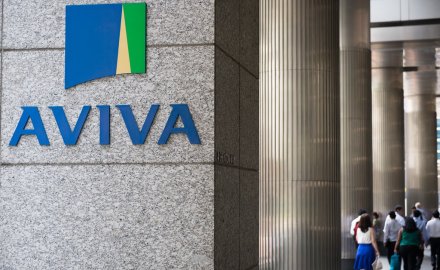 London-headquartered Aviva is reviewing the future of its Asian operations.
If an exit goes ahead the idea is that chief executive Maurice Tulloch wants to reduce expenses and debt while also simplifying operations.
The division could be sold for as much £1.65 billion (US$2 billion). However its country divisions could be sold separately as it has joint venture operations in China – Aviva Cofco Life, in Hong Kong – digital start-up Blue which is a joint venture with Tencent and Hillhouse Capital, in India – where Aviva has a 49% stake in a joint venture with Dabur, and in Indonesia – where it has a 50/50 life joint venture with Astra International; in addition it has wholly-owned operations in Singapore – which makes up roughly half Aviva's profits in the region – and Vietnam.
It appears the businesses are performing well as pre-tax profits in the first half of the year at Aviva's Asia operations increased by 37% to £66 million (US$85 million) compared with £47 million (US$65 million) in the first half of last year. However, they do remain a relatively smaller part of the business – Aviva made £1.45 billion (US$1.75 billion) of operating profits in the first half overall.
The sale would be another example of a UK firm exiting the Asian insurance markets after RSA decided to sell its Hong Kong and Singapore operations to Allied World in 2015 and its China operation to Swiss Re Corporate Solutions the previous year.
Back in 2004 Aviva sold its relatively small P&C operations in Hong Kong, Indonesia, Macau, Malyasia, the Philippines,  Singapore, Taiwan and Thailand to Mitsui Sumitomo; the price then was around US$300 million (based on today's exchange rate for £249 million).
The idea at the time was to concentrate on China growth.
Aviva, based in the UK, could see an opportunity to simplify its business and invest the money in to other areas. Tulloch commented in the latest results that the division is "strategically and financially attractive" and that the company was "looking for ways to enhance value".
Tulloch, Aviva's former chief executive international insurance and chairman of global general insurance, who started the global CEO role on March 4, has also said: "When I came here I said I would look at all the businesses and that is the one I have decided to review."
Previous Aviva chief executive Mark Wilson, who left last year, was the former chief executive of AIA and Axa Hong Kong and thus perhaps had a greater alignment and knowledge of Asia than Tulloch.
In a sign of the increased competition in Asia, Aviva exited its bancassurance agreement with Singapore's DBS Bank at the end of 2015, citing high renewal costs that it said were neither "economically viable" or "justifiable" to shareholders. Instead Manulife joined forces with DBS from January 1 2016 in 15-year US$1.2 billion deal.
Aviva clearly has other priorities other than Asia; last year the firm sold Friends Provident International which had operations in Hong Kong and Singapore, which it acquired from Friends Life, to International Financial Group for £340 million.
An Asia exit would see Aviva much more focused on Europe – where it is particularly strong in the UK, Ireland and France – and Canada.
Tulloch announced a restructuring of the firm's UK operations in June, with the aim of saving £300 million (US$362.7 million) a year. This included 1800 job cuts over the next three years and the separation of its UK life and P&C operations.
Tulloch is expected to update the markets with Aviva's strategy day on November 20; if Aviva does leave it will be another UK exit from Asia leaving many leading UK politicians' dreams of a so-called "global Britain" after Brexit further in doubt.