Will Asia's hardening commercial market continue?
February 24 2020 by Andrew Tjaardstra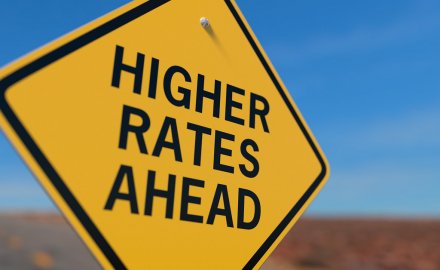 Years of heightened nat cat activity has finally been feeding into commercial pricing in a meaningful way.
According to Marsh, average commercial insurance pricing increased 11% globally in the fourth quarter of 2019, the largest increase since the survey began in 2012, and the ninth consecutive quarter of average price increases.
Poor 2019 global results from the likes of Allianz Global Corporate & Specialty and Swiss Re Corporate Solutions suggest rates are long overdue for a hardening and luckily these have been gradually feeding through the system. Both insurers said they saw double-digit rate rises last year.
"Our underwriters in Asia are seeing rate hardening across most classes of business, however trends vary greatly by geography." Christian Stobbs, Markel International

Beazley has said it saw a 6% rise in 2019 which means it is likely to increase its appetite for more business – indeed overall premiums increased 15% to US$3 billion. Property, aviation and marine cargo (in insurance) were the fastest rises.
However, in terms of rises, Asia is still lagging other markets such as Australia, the UK and the US.
Business lines
With some recent capacity leaving the market it is not surprising rates have been going up in Asia but it still depends on which line.
In a sign of a continued hardening market, according to Marsh, property pricing in Q4 2019 in Asia increased 7.5% year-over-year, compared with 6.5% in Q3, while financial and professional liability pricing increased 4.6%, down from 5.3% in Q3. Overall casualty rates remained flat – rising 0.1%.
Property international carriers have been seeking increases across the region, while double-digit increases were seen in both nat cat and non-cat exposed risks in Hong Kong, the Philippines and Singapore.
Singapore-based Christian Stobbs, managing director at Markel Asia, told InsuranceAsia News (IAN): "Our underwriters in Asia are seeing rate hardening across most classes of business, however trends vary greatly by geography."
Stobbs added: "The most pronounced movement we have seen is in the hull markets in Singapore, principally driven by a retrenchment in local capacity for this class in both Lloyd's and company markets. This contrasts with the marine markets in China, where rate movement has been less evident so far in 2020."
The energy market is also showing signs of recovery.
In a recent interview with IAN, Margaret To, Chaucer's managing director – Singapore, commented: "We are seeing losses start to catch up with premium income in certain energy areas and the Asian (re)insurance market is seeing the impact on rates of strengthened underwriting discipline, reduced capacity deployment and class withdrawals."
The Lloyd's review, led by chief executive John Neal, has also clearly had an impact on pricing over recent years.
Stobbs added: "In all classes in Asia, it is clear that Lloyd's market participants have been exercising greater underwriting discipline since the Decile 10 review and 2020 planning process. This can only be a good thing for policyholders, with Lloyd's committed to delivering sustainable long term protection."
Outlook
A hardening market might be counterintuitive for clients in a global economy where the outlook is becoming increasingly uncertain amid the coronavirus (Covid-19) outbreak and trade headwinds.
Therefore, brokers and insurers are going to have to tread carefully when explaining the rationale. It is also about treating each risk on its merits and not raising prices for the sake of raising prices.
It is a challenging market but clients should understand – especially as the importance of buying insurance arguably grows when things start going wrong. In addition, an increasingly sophisticated market utilising data and technology should help.
Expect commercial pricing in Asia to continue to rise, at least in the near future.