Asean's integration opportunity
February 22 2019 by Andrew Tjaardstra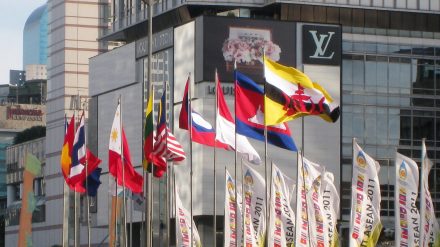 The potential for growth in Asean is huge as the region's 10 countries look to work more closely together; as a result insurers' offices might be looking to take a more collaborative approach if they are operating in more than one Asean country.
In a sign of intent to capitalise on the region's growth and integration potential, Sun Life Financial has appointed Leo Grepin to the newly created role of Asean president, effective from April 1. He will relocate from Toronto to Hong Kong and take over some of Asia president Claude Accum's many regional responsibilities.
Grepin, who is currently senior vice-president for individual insurance and wealth based in Canada, will be responsible for Sun Life's businesses in Indonesia, Malaysia, the Philippines and Vietnam. The businesses generated insurance sales of C$354 million (US$268 million) in 2018.
A Sun Life spokesperson said that over time the insurer will build-up more synergies and cooperation between their offices in each country in Asean.
In the summer of 2018, Sun Life's long-standing president and chief executive Dean Connor said the firm was looking to double its profits in Asia to US$1 billion by 2023 with the Asean region expected to drive much of this growth.
Asean is made up of: Brunei, Cambodia, Indonesia, Laos, Malaysia, Myanmar, the Philippines, Singapore, Thailand and Vietnam.
The region has a population of around 500 million people, a combined gross domestic product of US$737 billion, and a total trade of US$720 billion.
The region is being brought together under by a centralised hub which has projects including Asean Connectivity 2025 which includes developing "sustainable infrastructure", "seamless logistics", "digital innovation", "regulatory excellence" and "people mobility".
Expect a lot more integration to come as its motto is 'One Vision, One Identity, One Community' and even has its own flag. Regulations and politics will align more closely creating a structure closer to the EU, although there is no natural hub yet such as Brussels. Overall the region is moving in one direction: closer integration so insurers should be thinking that too.
The opportunity for life insurers is particularly prevalent.
According to a 2017 report endorsed by the Asean Insurance Council, the life insurance business represents the lion's share of total premiums in the region at 73% — compared to the global share of 55%. Nevertheless, Asean's life insurance penetration, which sits at 2.4%, still lags behind the global average of 3.5%.
The market for life insurance in Asean, however, has been growing. Between 2011 and 2016, it expanded by 9.2% a year, significantly higher than the region's average economic growth. Asean should also benefit from China's enormous One Belt One Road connectivity project.
Expect life insurers to be ramping up their activities in the region.