India's regulator disciplines brokers in US$42m fraud: report
January 15 2020 by Yvonne Lau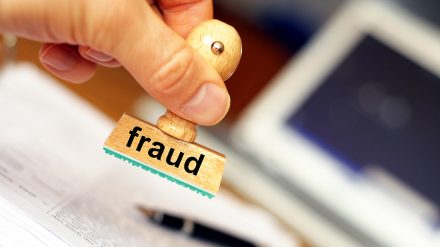 India's Insurance Regulatory and Development Authority (Irdai) has disciplined and fined intermediaries involved in a US$42 million (Rs3000 crore) crop reinsurance scam, which saw Tata AIG defrauded in December 2018, according to an Indian Express report.
Intermediaries involved in the fraud include Indian (re)insurance broker Unison Insurance Broking Services; Malaysia-based Confiance Reinsurance Brokers; and Confiance's India-based agents at Global Master Consultant (GMC).
The report says that the Irdai has barred the managing director of Confiance, Steven Chetty, from conducting (re)insurance business in India — and highlighted Chetty as a key individual who carried out the deal. GMC directors who represent Confiance in India, Mukesh Ranwan and Sachin Agarwal, have also been barred by Irdai.
Back in 2018, general insurer joint venture Tata AIG was defrauded, it has been claimed, by the above entities in a crop (re)insurance protection scheme with a US$42 million premium. It is claimed Confiance had told Tata AIG it carried out a reinsurance placement with Tokio Marine Kiln (TMK) and Best Meridian Insurance (BMI) and provided signed slips by the reinsurers. It later came to light that TMK and BMI did not participate in the placement and that the slips were forged.
Confiance's Chetty disputes the charges and said he hasn't been able to put his case to the Irdai; he intends to file a case at the Appellate court in India to seek to redress the charges.
The deal reportedly forced Tata AIG to exit the crop insurance business after heavy losses from the deal.
For a look at India's general insurance issues, see here. 
MORE FROM: Legal/Regulatory