Investors look forward to 2018
December 22 2017 by Nick Ferguson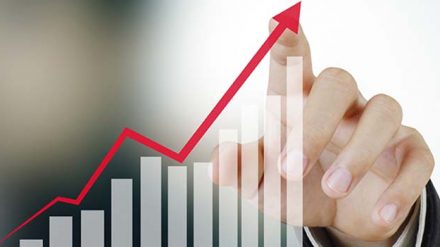 Global economic growth proved surprisingly robust during 2017 given the challenges it faced. The strong performance has helped to support insurers' investment returns in an otherwise challenging environment.
Donald Trump's election in the US raised fears of trade war, nuclear war and a new era of divisive politics, reinforced across the Atlantic by the saga of Britain's exit from the EU. Extraordinary storms and floods around the world highlighted the long-term threat of climate change. Meanwhile, the growth of automation, algorithms and artificial intelligence raised questions about the future of jobs.
Despite this, investments performed surprisingly well during the year, particularly in Asia, where stock markets were up 30% on average and fixed-income returns were the highest for several years. However, the question is whether this can continue into 2018.
"After a stellar 2017, valuation and financial conditions [in Asia Pacific] may not be as supportive as this year," said Anh Lu, T Rowe Price's lead portfolio manager for Asia ex-Japan equity strategy. "However, the upturn in the earnings cycle could continue. We also anticipate that regional markets should be able to weather the impact of moderate US monetary policy tightening."
Indeed, much of the strong equity performance in 2017 was narrowly focused on a small number of stocks. Thomson Reuters data shows that the biggest 10% of listed Asian companies accounted for 70% of this year's rally, led by technology and financial stocks, such as Tencent and Ping An.
Asian stocks are still undervalued relative to the global average. The 12-month forward price-to-earnings for Asia ex-Japan stocks is just 13.4 times, compared to 16.3 for MSCI World. That discount may be justified in the eyes of some, given corporate governance standards in the region, but it argues against a bubble in valuations and suggests more room for growth in 2018.
Analysts are forecasting that this upside may come from stronger earnings for small- and mid-cap companies, as the benefits of continued economic growth become more broadly distributed.
By geography, South-East Asia has so far been a laggard during the recent bull market. Stocks in Malaysia, Indonesia and the Philippines are up 20%, compared to a regional average of 30%.
"[South-East Asia] is underowned and although the economies benefit from global trade, their respective indices fail to reflect the international revenue portion adequately," said Sean Darby, chief global strategist of Jefferies.
In terms of sectors, interest is focused on new-economy stocks that are set to benefit from the so-called fourth industrial revolution.
"A secular growth theme that we favour in the region is technology in both hardware and software," said Lu. "We favour both online, software and hardware technology companies that can benefit from continuing online penetration, plus new areas, such as cloud computing, the internet of things, 3D sensing, electric vehicles and advanced driver assistance systems."
Stronger economic growth will also support fixed-income returns, though insurance asset managers continue to pursue alternative investments to boost performance in the ultra-low interest-rate environment. Needless to say, there are some risks to this strategy.
"Insurers have adapted to low interest rates by shifting to less interest-sensitive products and increasing their allocation to higher-yielding non-traditional assets, although for some — such as Chinese life and property & casualty (P&C) insurers — the latter has resulted in rising asset risk," says Qian Zhu, a senior credit officer at Moody's.
More broadly, the geopolitical risks mentioned at the start of this article have not gone away and could still disrupt markets, but the consensus among analysts is that the surprising performance in 2017 will continue into 2018, albeit not as strongly.
As well as being good for insurance portfolios, stronger economic growth will also boost premium income.