Interview: Tiffany Lung, MI Insurance Brokers
April 23 2019 by Andrew Tjaardstra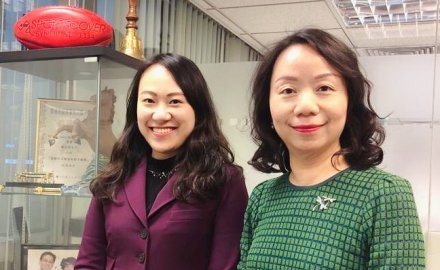 Following MI Insurance Brokers' success in the inaugural InsuranceAsia News Awards for Excellence 2018, winning P&C Broking Initiative of the Year – Hong Kong, InsuranceAsia News interviewed director Tiffany Lung. 
Hong Kong-based MI Insurance Brokers ("MI"), derived from Shanghai broker Mollers Insurance has a history stretching over 100 years. Mollers Insurance was originally founded in the 1860s in Shanghai by the Mollers family with core businesses in shipping and shipbuilding, insurance, real estate and investment.
In 1901, the Mollers quickly became horseracing fans, with the father and his three sons often being known as "the famous Shanghai racing family who regularly visits Happy Valley".
Tiffany's father, Geoffrey Lung, was the general manager of Mollers' insurance division in Hong Kong.
In 2000, Chubb Insurance acquired Mollers to expand its distribution arm to reach a large number of smaller and medium-size enterprises (SMEs) in Hong Kong. Geoffrey subsequently became the general manager of Chubb Insurance Services following the acquisition. In 2005 he decided to buy-out the broking business and rename it MI Insurance Brokers.
After a significant contribution to the growth of the business and gaining many friends in the market along the way, Geoffrey Lung, a model professional and well-known market stalwart, sadly passed away in January 2015; he is sorely missed.
Tiffany (pictured left) joined the company after graduating in 2015 from the University of Toronto and has become a passionate advocate for the business.
Lung says: "My father built a great reputation in the industry and I wanted to help cherish that along with my mother Emily Chung." Emily (pictured right) is also a director.
The firm now has 15 employees and is a bloodstock insurance leader in the region and a Lloyd's coverholder to boot. The broker has excellent relationships with many Lloyd's brokers and syndicates around the region and London.
In addition to mortality insurance for racehorses, Hong Kong is the only territory and unique in the world to offer "loss of use" insurance for racehorses which covers owners if the racehorse is permanently incapable to race again and the compulsory retirement either through injury or illness.
Other business lines include: professional indemnity (PI), directors' & officers' liability (D&O), investment managers insurance (IMI), cyber, medical insurance, kidnap and ransom (K&R), fine art, jewelry blocks, marine and even film and event cancellation.
The firm is looking to expand by tailoring schemes for associations, creating bespoke insurance solutions for customers and developing cross-selling opportunities. MI is also exploring other markets in Asia, including potential network partners, so it can help clients insure their assets outside of the Special Administrative Region.
Lung explains: "MI's size means we can provide better service, respond faster and have closer relationships with clients, especially the SMEs who are overlooked by the big international broker firms. MI is more flexible when making business decisions, targeting markets, fostering teamwork and sharing knowledge; smaller brokers can gain stronger loyalty with SMEs."
She adds: "We have very loyal customers and our retention rate is very high. MI also has a larger insurer network than many other brokers."
MI uses around 85% of the insurers in the market – both local and international players.
Commenting on insurers' level of service she says: "While some are slower at responding – overall they are very helpful and we find their services accessible. However, we want to see some of the smaller claims being dealt with digitally so we can concentrate on increasing the customer experience for the larger risks. There needs to be less administration and less paper. Insurers could also help brokers develop B2B2C platform for brokers to use."
Insurers, for example, could collaborate with brokers to digitalise personal insurance, increase customer experience and cost efficiencies, and achieve economy of scale.
MI also wants to see greater risk appetite in the market.
Lung explains: "We would like to see more risk appetite for some of the more difficult risks; unfortunately, some insurers are rather conservative and very prudent."
Broker regulation
Lung is actively engaged in the enhanced regulation of the broker market which is moving from being overseen by the two large Hong Kong broking organisations to the independent regulator – the Hong Kong Insurance Authority.
She sits on the executive committee member of the Hong Kong Chamber of Insurance Intermediaries (HKCII) and contributes in commentaries on the new licensing regime; the position also allows her to be involved in the trade issue of insurance intermediaries. She is also the director of the HKCII China desk.
The Insurance Authority has given brokers three years to increase their capital to HK$500,000 (US$64,000).
MI is well prepared for the changes and Lung sees the positives: "There will be more scrutiny than before and the move should help raises standards and increase professionalism."
As a result of the additional capital requirements some small brokers may be consolidated or leave the market, this will in turn create a less price-cutting environment and hence more healthy competition.
Lung is also passionate about raising awareness of the market for young people. Lung says: "Most young people know about life insurance but don't know that much about general insurance and the important role of insurance broker. I try to help by becoming involved in helping educating young people."
The future is bright for Hong Kong's broking community and giving clients tailored service will be a successful model for decades to come.
For information about the InsuranceAsia Awards for Excellence 2019 visit www.insuranceasianews.com/awards