MSIG's Wilson hails "great year" for MS First Capital
May 16 2019 by Andrew Tjaardstra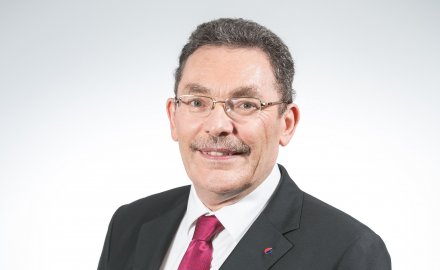 MSIG Asia is a wholly owned subsidiary of Tokyo-headquartered Mitsui Sumitomo Insurance and has been one of the mainstays in Asian markets for decades.
Based in Singapore, MSIG Asia chief executive Alan Wilson, who started at the firm in 2008, commands the respect of his peers and colleagues. He spends around 20% of his time traveling to meetings across the region, including to the headquarters in Tokyo.
He oversees approximately 5,000 staff at the P&C insurer's Asian operations across every Asean country in addition to Australia, Hong Kong and New Zealand; outside of Japan the firm also has operations in China, India, Korea and Taiwan in Asia.
In August 2017, Mitsui Sumitomo made a bid for Singapore's largest commercial insurer First Capital for US$1.6 billion (S$2.2 billion) from Canada's Fairfax Holdings; following regulatory approval of the deal in December that year, it was renamed MS First Capital Insurance in January 2018, placed under the governance of MSIG Asia and has been kept as a separate business from MSIG Singapore.
Wilson (pictured) said MSIG has been "tracking the firm for while" and made a move when approached by senior management at Fairfax. With a history dating back to 1950, it has a large portfolio of complex construction risks, including Singapore's famous train network the MRT; it is also leader in marine hull with chief executive Ramaswamy Athappan an experienced underwriter with decades of experience.
He describes the integration as a "great first year" and has been making efforts to introduce the firm's capabilities to the rest of the group, especially as it already has a long track record of writing risks outside of Singapore; it has a stellar combined operating ratio with a five-year combined average of 76%.
Wilson has also overseen several recent senior management changes, including Philip Kent switching from his planning role in the regional Singapore office to the role of chief executive MSIG Hong Kong as he succeeded former chief executive Ken Reid, who retired after 26 years with the firm.
In addition, Craig Ellis, former chief executive of international life broker Charles Monat Associates Singapore, started the role of chief executive MSIG Singapore on April 1, taking over from Michael Gourlay, who left the company after 40 years and has since become an adviser.
Further expansion
MSIG Asia has long been ahead of many of its competitors in emerging South-East Asia and earlier this year marked its 10th year of operations in Vietnam.
Myanmar is next on Wilson's radar as he looks to sign a joint venture agreement with a local insurer for a 35% stake in a P&C venture. The regulator has had a flurry of activity this year as some firms expressed their frustrations at the long wait for opening to foreign investment.
Wilson said the timeline has been challenging but having had a long-term representative presence in the country he is hopeful of being awarded a licence from Myanmar's Ministry of Finance and Planning.
The country has a small insurance penetration rate and a population of over 50 million people; it has long been seen as a potential growth market by insurers in Asia and elsewhere and now the government is finally supporting that potential through more formal steps to open the market.
The insurance market has been traditionally dominated by government backed Myanmar Insurance.
The firm is likely to expand further in the region over the next few years.
Wilison is regularly in touch with investment bankers to keep his ear close to M&A opportunities in the region and with an abundance of firepower the market can expect the Japanese firm to continue to acquire.
Digital transformation
One of Wilson's most difficult tasks, he says, is to instil a digital culture across the organisation's thousands of staff. The firm has made a concerted effort to train over 5,000 staff across all disciplines so everyone is aware of how transformation is taking place. "You need to invest in training so you take your people with you," he says.
The retail side of the business is most ripe for disruption and the idea is to significantly increase the percentage of transactions completed digitally — often from low single digits. Wilson notes that each country is at different stages. He says: "Thailand is doing very well. We want to take up ideas from one business or the regional office and localise them. The aim is to improve the customer journey and to facilitate sharing across the group."
One such example is a Thai motor app, called Speedi, for which motor claims can be reported at the push of a button and assistance can be provided within 60 seconds of pressing it.
To help this journey Mack Eng, former chief executive of ECICS, was hired in the fourth quarter last year to head up business development and digitalisation. Eng is responsible for regional business development across markets, distribution channels and products.
The firm has established a Singapore global digital hub supporting the Asean markets, which is complementing a group-wide hub in Tokyo.
The idea behind the Singapore hub is to support digital initiatives across Asean's markets. For example, information gathering on digital technology; promoting open innovation with business partners and start-ups; enhancing digitalisation initiatives amongst employees and agents; and "developing human capital" with advanced digital technology.
Wilson notes it is inevitable some of the more routine jobs which are hard to recruit for anyway will be digitalised along the way to a "brave new digital world".
The future is bright for MSIG Asia as it repositions itself in a new era of insurance in the region and in what is still very much a people business Wilson is excited about the opportunities ahead.