Insurtech Profile: Hong Kong's Ignatica eyes organic growth
November 26 2021 by InsuranceAsia News Staff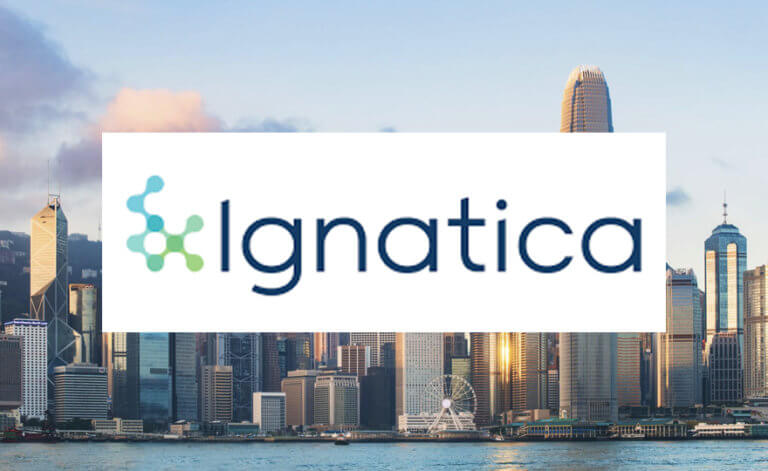 The InsuranceAsia News (IAN) insurtech profile series provides readers with exclusive insight into the digital disrupters changing the face of the industry across the region.
The Hong Kong-based start was founded in 2018 and aims to provide insurance companies with cloud-native solutions to accelerate new product development and transform customer interaction.
Ignatica's B2B model targets mid-cap insurance carriers, banks and enterprises that are looking to take new insurance products to market.
The firm's solutions, which Ignatica says cover over 30 types of insurance products across life, P&C, individual and group insurance, aim to remove the various barriers insurers may face when trying to create and market new products and services.
For now, the insurtech is focusing on organic growth.
"When you consider the relative slow pace of the enterprise B2B sales cycle, we now need to focus on our prospects and customers. That doesn't however rule out the potential for acquisition if we feel it could help add to the portfolio or provide access to an untapped customer base or technical capability," said CEO and co-founder Manuel San Miguel.
San Miguel previously worked for Manulife, where he was responsible for digital development across 12 markets in Asia. Other senior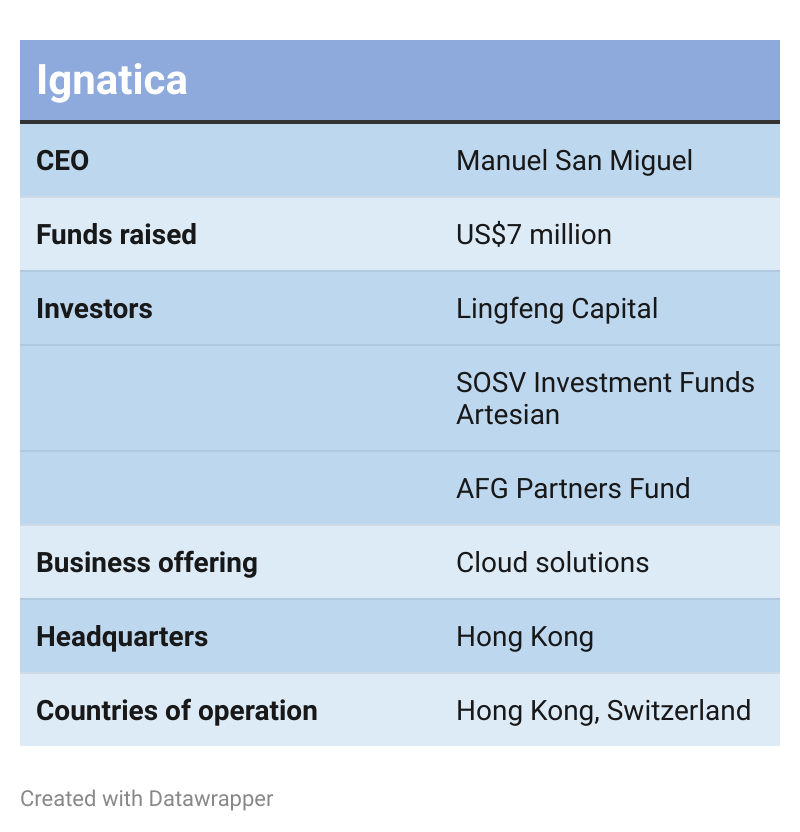 management include fellow co-founders Adhish Pendharkar, who serves as CTO, as well as Travis Callaha who serves as the company's president. In addition, Rob Edwards is chief revenue officer.
The firm is mainly focused on Hong Kong, South-East Asia and Japan, for now.
"But the plan is to continue to expand into the rest of APAC during the next 12 months and we are currently setting expansion strategy for the EU, Latin America and Africa," said San Miguel.
San Miguel said a key segment the company is targeting are the uninsured or under-insured.
"When we look at our expansion plans, it is directly linked to the impact of our solution, which is helping insurance to be sold and clients to be served. Specifically, we see huge opportunities in Indonesia, Philippines and Thailand," he added.
Ignatica is not the only insurtech company targeting this segment. The firm compares itself to with DXC, Oracle, and eBao – as well as the home-grown systems many insurers still use.
"But we're confident our platform is more versatile and robust," said San Miguel. Ignatica's architecture is built to deal with real-time change or true digital client servicing, including interaction-heavy models such as embedded or usage-based insurance offerings.
Ignatica currently maintains partnerships with other insurtech providers with services such as AI-driven claims management for motor insurance, machine learning credit and life underwriting engines and a digital medical claims workbench.
San Miguel said the firm is very open to partnerships.
"Effective ecosystems are a key aspect of our business model," he said.
In April this year, Ignatica announced that the company had closed US$7 million in pre-series A funding led by Lingfeng Capital with participation from the US-based SOSV Investment Funds, Australia-based Artesian, HK-Based AFG Partners Fund, as well as other investors.
San Miguel said their fundraising strategy is aligned to their global expansion plans, therefore they are looking to bring on board additional investors who can provide the right resources and support to help the firms execute on its growth strategy.
The firm is expecting to complete a series A round fundraising in 2022.
MORE FROM: Insurtech Profile
Partner Content
Allianz's Climate Risk Lead Bastian Manz explains how its solutions help provide forward-looking insights to deal with the impact of climate change.

Underwriter Victoria Soo and Senior Risk Analyst Daryl Soh on how credit insurance helps finance infrastructure projects and other ESG investments.