Industry welcomes Greater Bay Area plan
February 22 2019 by Nick Ferguson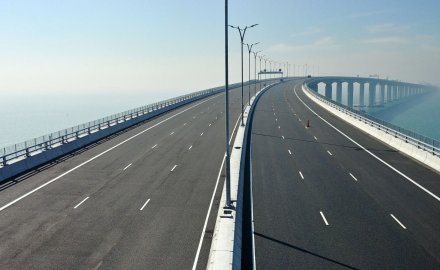 China unveiled its plan to integrate the Pearl River Delta region into a so-called Greater Bay Area this week in typical fashion — plenty of grand ambitions and few details. But the insurance industry has nevertheless welcomed the plan as a positive step, even as it scrambles to fully understand the implications.
"What they came out with is very thick, but it's only a roadmap," said one industry source. "It's a good move from an economic perspective, but we have to see how it will develop. There's obviously an agreement on the principle, and now there will be years of haggling over the details."
Integration is certainly going to be a long-term project. Hong Kong fully returns to China under the handover agreement with the UK in 2047, which gives an idea of the kind of time horizon needed for this initiative. Consider for example that a tour of the Greater Bay Area today, starting in Hong Kong, requires three currencies and five border crossings — into Macau, then Zhuhai, then mainland China, then Shenzhen and finally back into Hong Kong.
Before those physical barriers are broken down, China wants to develop the region as a cohesive economic bloc. The area's 11 cities have a total population of around 67 million and a combined economic output of US$1.5 trillion — equivalent to an economy roughly the size of Russia, Australia or South Korea.
Insurance is a key element of the planned integration. Proposals include the promotion of cross-border reinsurance transactions in renminbi within the Greater Bay Area and support for insurance institutions to set up operations in the special economic zones of Qianhai in Shenzhen, Nansha in Guangzhou and Hengqin in Zhuhai.
Other mentions of insurance in the document include the joint development of innovative cross-border motor vehicle and medical insurance products, and facilitation services for cross-border policyholders in areas such as underwriting, investigation and claims.
Finally, there are plans to strengthen Hong Kong's status as an international maritime centre, establish an export credit insurance system in Macau and develop a pilot zone for insurance innovation in Shenzhen.
"The HKFI is pleased to see great importance being attached to the development of the insurance industry in the GBA [Greater Bay Area]," said PL Chan, chairman of the Hong Kong Federation of Insurers, in a statement. "Leveraging on our deep experience and international outlook, we are confident of our industry's ability to contribute to developments beneficial to all stakeholders."
It is tempting to view the Greater Bay Area project with the same scepticism as the Belt and Road initiative. Hong Kong was supposed to be gifted with billions of dollars of reinsurance business from China's mega-regional infrastructure programme, first outlined in 2015, but that windfall has largely failed to materialise.
However, the Greater Bay Area holds more promise for Hong Kong. It is only a matter of time before Shenzhen and Guangzhou have bigger economies than the former British colony, but its planned role as a financial centre for the area should be a long-term boon for the local insurance and reinsurance industries.
Indeed, one field not mentioned in the Greater Bay Area document, but which may benefit from the integration, is captive insurance. Hong Kong is keen to target this business and recently passed a law that allows captive insurance companies to pay just 8.25%, or half the normal rate, on profits from insuring offshore risks. The potential opportunity is significant — of the non-Chinese Fortune 500, 85% own captive insurance companies, but the 100 or so Chinese companies in the Fortune 500 own just a handful of captives between them.
As Chinese businesses expand overseas, they are becoming more interested in benchmarking against their international peers, which has created a desire to improve internal operations and develop long-term risk management tools that reflect international best practices. And that often means consolidating insurance buying through a captive programme.
Shanghai Electric became the latest Chinese company to set up a captive in Hong Kong at the end of last year, following in the footsteps of CGN, Cnooc and Sinopec.
It remains to be seen if more will follow, but the plan to deepen economic ties throughout the Pearl River Delta is undoubtedly positive for the local insurance industry.