BI claims expected after HK and Singapore shutdowns
April 7 2020 by Nick Ferguson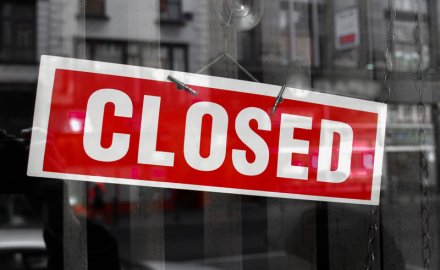 Insurers that offer business interruption may face a wave of lawsuits surrounding claims' denials as governments across the region respond to a rise in Covid-19 cases with broader lockdowns on businesses.
Hong Kong's bars and nightclubs will be closed for the next two weeks after a government order that took effect on Friday evening (April 3), while Singapore is closing most non-essential shops and workplaces starting April 7. As part of its latest circuit-breaker measures, Japan is preparing to declare a state of emergency in Tokyo and several other prefectures.
Losses caused by such actions are not covered by standard business interruption policies as they don't involve physical damage and many exclude communicable diseases after the experience of Sars in 2003. However, not all policies carry specific exclusions and lawyers are preparing to argue that properties subject to mandatory closures have been put into a dangerous condition as a result of the pandemic.
In Hong Kong…Covid-19 became a notifiable disease on January 8.
Indeed, some insurers are already facing litigation in the US over similar shutdowns, with one sports bar in Florida filing a complaint against Lloyd's last week after its business interruption claim was denied. Other prominent plaintiffs include Napa Valley restaurant The French Laundry, owned by celebrity chef Thomas Keller.
Civil authority
Their arguments rest on coverage provided based on denial of access under a "civil authority" extension, which provides for losses caused by a lack of access due to the actions of civil authorities in response to "dangerous physical conditions", according to the wording of a Lloyd's policy submitted in one such case (which does not have any exclusions for viruses or communicable diseases).
"The global pandemic is exacerbated by the fact that the deadly virus physically infects and stays on the surface of objects or materials, 'fomites', for up to 28 days, particularly in humid areas," said a complaint filed by New Orleans restaurant Oceana Grill as it sought to invoke physical damage under its Lloyd's policy.
Companies are coming under particular scrutiny for statements made during their earnings announcements.
Lawyers point to some precedents that may help support such arguments. For example, Oceana Grill's legal team points out in its complaint that courts have already interpreted that "gaseous fumes" can constitute a direct physical loss under insurance policies. The presence of coronavirus within the community, they argue, should be seen in the same way.
For policies that do feature communicable disease extensions, disputes may still arise around when losses started and how to quantify them. In Hong Kong, for example, Covid-19 became a notifiable disease on January 8, but many companies in the city had already been seeing lower revenues as a result of the protests, which will complicate any calculations about the size of losses and is a potential source of disputes.
D&O
Investor lawsuits represent another legal threat for P&C insurers. Shareholders are already launching actions against companies for their handling of the Covid-19 outbreak, which will inevitably result in claims under directors' and officers' liability policies as companies defend their senior executives against the accusations.
Companies are coming under particular scrutiny for statements made during their earnings announcements. Norwegian Cruise Line, one of the first companies subjected to a Covid-19 shareholder class action, has been accused of misleading shareholders about its outlook and the measures it had taken to reduce the spread of Covid-19 on its cruise ships. Its share price has fallen from almost US$60 in January to less than US$10 today.
Many other businesses that have handled the crisis poorly, particularly those with US listings, may find themselves in a similar situation.
Indeed, as was seen in the wake of the financial crisis, insurance litigation around Covid-19 will likely drag on for years.