Insurance asset managers pessimistic
April 27 2018 by Nick Ferguson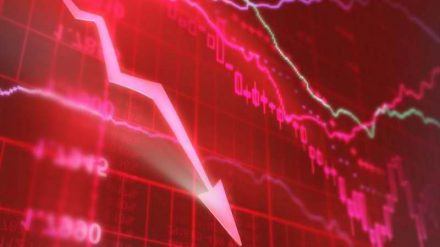 Despite a good year for investment returns in 2017, insurance asset managers have had a tough time during the past decade of low interest rates — and their mood is turning more pessimistic in 2018.
For the first time since the financial crisis, fears of an economic slowdown in the US are the biggest concern on the mind of insurance investors, according to a survey conducted by Goldman Sachs's asset management arm.
"Insurers expressed a growing consensus that we are in the late stage of the US credit cycle," said Goldman in the report, which draws on the responses of 300 senior insurance executives, who manage more than US$10 trillion in insurance assets. "With rates expected to rise and equity valuations high, insurers are concerned with achieving adequate returns without leaving their portfolios exposed in the event of a downturn."
In addition to fears of a slowdown, investors are also worried about credit and equity market volatility, which has already increased this year. After a benign 2017, the Chicago Board Options Exchange's volatility index, which is known as the Fear Index, spiked to its highest point since 2011 in February.
Inflation concerns are also accelerating amid the growing threat of trade war between the US and China, according to Etienne Comon, head of insurance for Europe, the Middle East and Africa at Goldman Sachs Asset Management. "[Last year], people were expecting inflation to become an issue in five years," he said at a media briefing. "Now this has been brought forward — more view inflation becoming an issue within the next two to three years."
Goldman's own outlook for 2018 is rather more optimistic, but this is largely driven by the expected outperformance of emerging-market equities. While insurance portfolios derive a significant chunk of their returns from equities, credit forms the majority of their assets and the outlook there is less rosy.
"We're more cautious on credit going into 2018," said Kane Brenan, head of global portfolio solutions at Goldman Sachs Asset Management. "We're cognisant that credit tends to precede equity selloffs and as we look at credit and the tight spreads, we see limited upside and it may be an area we look to underweight during the year."
In particular, Brenan describes government bonds as "the most mispriced asset class in the global landscape". Insurers are clearly also worried about these trends and, as a result, have been shifting into alternative assets to boost returns.
"Insurers are becoming much more sophisticated about investing in private equity," said Comon.
Roughly a third of insurers say they plan to maintain or increase their investments in private equity during the next 12 months, according to the survey
In Asia, this interest is helping to drive significant growth in the sector. Private equity funds raised a total of US$107 billion in Asia last year, according to Preqin. Just this week, it was reported that Bain Capital is targeting up to US$4 billion for a new Asia-focused fund. Indeed, there is an estimated US$248 billion of private equity capital currently sitting on the sidelines in search of investment opportunities.
Insurers are said to be increasing their interest in private equity after the early movers started pocketing decent returns from their first round of investments in the sector. But with such huge sums now chasing deals in Asia, return expectations probably need to be revised down.
This could be a problem for insurers going forward and once again underlines the importance of developing new asset classes in the region, such as infrastructure debt, which offers stable returns, long maturities and contributes much more to the region's long-term economic growth than fee-laden private equity investments.
MORE FROM: Asset Management