Let insurance funds build infrastructure
January 19 2018 by Nick Ferguson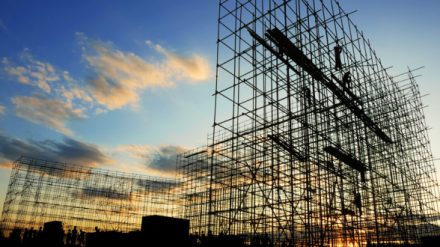 With stable cash flows, competitive returns and long maturities, infrastructure might seem like a no-brainer for insurance companies to invest in.
But throughout developing Asia, with the exception of China, there is a long-standing and significant under-investment in infrastructure. The region will need to invest more than US$1.5 trillion a year through 2030 if it is to maintain growth momentum, according to the Asian Development Bank (ADB) — and that estimate rises to more than US$1.7 trillion a year when climate change mitigation and adaptation costs are included.
Even in China, with its ambitious Belt-and-Road initiative and impressive infrastructure achievements during the past two decades, there is still a need for further investment, albeit less than in most developing countries in the region.
"The demand for infrastructure across Asia and the Pacific far outstrips current supply," said ADB president Takehiko Nakao, when the bank revealed its latest research into the region's infrastructure gap last year. "Asia needs new and upgraded infrastructure that will set the standard for quality, encourage economic growth and respond to the pressing global challenge that is climate change."
More recently, Mark Konyn, chief investment officer at AIA, weighed in on the subject in an opinion piece published in the Australian press last week.
"Commentators like to talk about a glut of Asian savings, but what we need to recognise is that there has been a dearth of Asian investment opportunities to serve as a home for those savings," he wrote.
What is typically meant by infrastructure is roads, railways, airports, power generation and transmission, ports, communications, water and waste, plus social infrastructure such as hospitals, schools and housing.
Asian finance ministers may be waking up to the idea that insurers could be an ideal source of funding for the construction of such assets. At the most recent Asia-Pacific Economic Cooperation Finance Ministers meeting and CEO Summit, which took place in Vietnam, infrastructure investment was identified as crucial to growth and ministers discussed the importance of diversifying the sources of infrastructure funding.
The next step will be to introduce concrete measures to incentivise such investment and to supply projects that are well-prepared and bankable, and where investors are sufficiently reassured by the commercial and technical feasibility, the risk allocation, the public sector's contractual commitment and capacity, and the institutional and legal framework.
This is no small feat, but there is clearly synergy in the duration of these investments — the projects need long-term funding and insurers need long-term assets to match their liabilities.
"The savings glut could then be applied productively, with a continued focus on long-term outcomes," said Konyn.
Another advantage for insurers is that infrastructure projects offer stable and predictable cash flows, and in many cases these cash flows are even inflation-linked, unlike most conventional fixed-income cash flows.
For all of these reasons, infrastructure typically attracts favourable treatment under modern risk-based capital regimes, which are now being adopted by industry regulators across Asia.
Creating a supply of attractive infrastructure debt to meet this need would therefore seem to be a win-win. Better that insurers in the region invest in developing Asian infrastructure than buying dollar bonds, and in some markets there is even an ample pool of local capital that could be mobilised to fund domestic projects.
Konyn argues that Asia should follow the example set by regional neighbour Australia. "Asia is ideally placed to adapt the Australian model and mobilise insurance investments into infrastructure assets, thereby creating new means to tackle the looming and potentially troubling dearth of domestic investment."
As another 100 million people in Asia enter the ranks of the middle class during the next three years, the demand for appropriate investment assets is only going to increase. Much still needs to be done to marry insurance capital with suitable projects, but it is time that Asian governments put in the work to leverage this opportunity.
MORE FROM: Infrastructure