Innovation and industry transformation on agenda of IIS forum
May 26 2016 by InsuranceAsia News Staff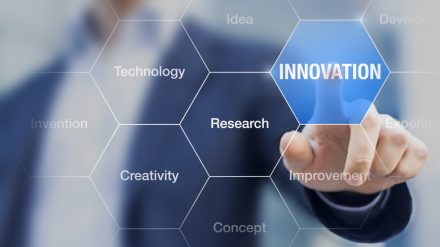 An impressive roster of more than 50 executives and experts will participate on the program at the IIS Global Insurance Forum, with an expected attendance of 500+ from 40 countries. The conference takes place at the Shangri-La Singapore June 12-15.
Recognizing that innovation is core to any thriving business and that the ability to adapt and transform to meet new and as yet unknown needs, is essential to success, the Singapore program will explore all facets of innovation, including disruptive innovation, big data, risk resiliency, cyber risk, innovation in healthcare and reinvention of life and pensions, as well as the rise of the ASEAN market.
The program is anchored by key industry leaders and experts, across all sectors, including:
Richard Austen, Chairman and CEO, Asia Reinsurance Brokers, Singapore
Ian Brimecome, Senior Managing Executive Officer and Executive Chairman International, Tokio Marine, Japan
Aman Chowla, CEO, Prudential BSN Takaful Berhad, Malaysia
Emmanuel Clarke, CEO, PartnerRe, Bermuda
Sharon Clarke, Financial Lines Underwriter, Antares, Singapore
Shaun Crawford, Global Insurance Section Leader, EY, UK
Brian Duperreault, Chairman and CEO, Hamilton Insurance Group, Bermuda
Guy Fraker, CLO, AunomouStuff and Co-founder, Cre8tures, USA
David Fried, CEO, Emerging Markets, QBE Insurance Group, Hong Kong
Chad Fulgham, Advisor, Cyber Risk Marketplace, USA
Jay Guin, EVP and Chief Research Officer, AIR Worldwide
Franz Joseph Hahn, CEO, Peak Re, Hong Kong
Mark Inkster, Chief Digital Officer, AEGON Singapore, Singapore
Rosaline Chow Koo, CEO and Founder, Connexionsasia, Singapore
Steve Leonard, CEO, SG Innovate, Singapore
Colin Light, Partner and Experience Centre and Digital Services Leaders, PwC, Hong Kong
David Lomas, Global Head, Financial Institutions Group, BlackRock, USA
Sopmnendu Mohanty, Chief FinTech Officer, MAS, Singapore
Lawrence Morgan, CEO, NEST, USA
Makoto Okubo, General Manager, International Affairs, Nippon Life, USA
Bill Pieroni, President and CEO, ACORD, USA
David Piesse, Managing Director, Asia Pacific, Ultimate Risk Solutions and Advisory Board, Guardtime, Hong Kong
Tharman Shanmugaratnam, Deputy Prime Minister and Coordinating Minister for Economic and Social Policies and Chairman, MAS, Singapore
Malcolm Steingold, CEO, Aon Benfield, Asia Pacific, Singapore
MaryTrussell, Global Head of Insurance Innovation, KPMG International, Canada
Chris Wei, CEO, Global Life Insurance and Chairman Asia, Aviva, Singapore
Greig Woodring, CEO, RGA, USA
Alice Vaidyan, Chairman-cum-General Manager, GIC Re, India
Amirudin Abdul Wahab, CEO, CyberSecurity Malaysia, Malaysia
Scott Walchek, CEO and Founder, Tröv, USA
Ulrich Wallin, CEO, Hannover Re, Germany
"Only businesses that see disruptions as opportunities to innovate and transform, rather than as an obstacle, will excel in the evolving environment," says Michael J. Morrissey, IIS President and Chief Executive Officer. "With an exceptional line-up of speakers, representing all sectors, from within and outside the industry, the Singapore Forum will offer delegates a unique range of perspectives on the role of innovation in our industry."
A highlight of the event is the induction of entrepreneur Donald Kramer, Chairman and Chief Executive Officer of ILS Capital Management, into the Insurance Hall of Fame, taking place during the awards gala dinner on June 13. In addition, Emeritus Professor Yasushi Morimiya of Meiji University in Tokyo will be honored with the John S. Bickley Founder's Award.