Indonesia counts cost of deadly volcano and tsunami
December 28 2018 by InsuranceAsia News Staff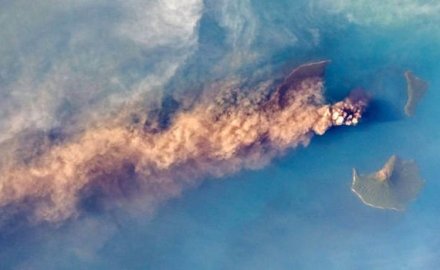 Amid threats of more eruptions, the Indonesian government has a difficult job ahead after the Anak Krakatau volcano erupted late on Saturday December 22.
The volcano killed at least 430 people in Java and Sumatra when its eruption triggered a sudden tsunami. Waves as high as five metres crashed onto the shores adjacent to the Sunda Stait. More than 150 people are missing and heavy rain has been hampering the search for victims.
Hundreds of houses, hotel resorts, beaches, vehicles, shops and businesses have been damaged by the storm while flights and tourism have been disrupted. Although the damage is still being assessed, some reports suggest insured losses could be over US$1 billion.
The government has warned Sunda Strait communities to stay at least a kilometre away from the coastline because of the risk of another tsunami triggered by Krakatau's ongoing eruptions. Meanwhile, flights are being rerouted to avoid any ash from the volcano.
The eruption comes months after the Sulawesi earthquake and tsunami killed 2256 people in Donggala, Pala, Sigi and Parigi Moutang, and damaged around 70,000 structures.
The Indonesian government has been grappling with ways to provide the population with more insurance and risk management protection, and will start insuring government buildings from next year.