India's Paytm to acquire Raheja QBE in "all-cash deal"
July 7 2020 by Yvonne Lau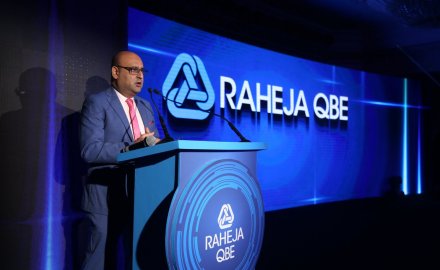 Indian fintech giant Paytm is set to acquire 100% of Raheja QBE General Insurance (Raheja QBE) for, what is understood to be, a US$76 million (Rs5.69 billion) "all-cash deal."
The transaction was announced by Paytm on July 6.
51% of QBE Raheja was owned by building materials company Prism Johnson, which is part of the Raheja group, and 49% by Australia's QBE. Pankaj Arora (pictured) is Raheja QBE's managing director and chief executive.
Paytm's founder Vijay Shekhar Sharma will take control of 100% of Raheja QBE through QorQI, an AI and health-based start-up, in which Sharma owns a majority stake with Paytm holding the remainder.
Raheja QBE's "strong management team will help us accelerate our journey of taking insurance to the large population of India with the aim to create a tech-driven, multi-channel general insurance company with innovative and affordable insurance products," commented Amit Nayyar, president of Paytm.
Paytm has been making serious moves in the Indian market. The fintech player has progressed beyond its bread-and-butter lending, payments and e-commerce projects — and has shown its drive to expand into insurance.
2018 saw Paytm incorporated two entities Paytm Life Insurance and Paytm General Insurance in a bid to accelerate its non-payments business. This past April, former Aegon Life chief executive Vineet Arora was tapped to head up Paytm's general business. 
In March, the fintech player finally secured its broking license from the Indian regulator, allowing their broking unit to distribute motor, health and life through its network.
Last November, Paytm already boasted a US$16 billion valuation. The company trumpeted its new phase of growth, eyeing the path of becoming a full-fledged conglomerate focusing on insurance, lending, investments and more.
For Vivek Bhatia, QBE Australia Pacific's chief executive, he noted the Paytm deal "marks both a continuation of QBE's strategy to simplify our business and the beginning of a new and exciting chapter for our strong team at Raheja QBE."
Raheja QBE was launched in 2009 as a joint venture (JV) owned by QBE Australia and Prism Johnson. The latter confirmed they had divested their 51% stake in the general insurer to Paytm and Sharma.
In an official statement, Prism Johnson said: "The divestment will result in the termination of the company's JV with Australia's QBE in the general insurance business in India."
The transaction is subject to the customary closing conditions.
Meanwhile, Australia's QBE has been restructuring, streamlining and restrategising. For more on QBE in Asia, see InsuranceAsia News' recent interview with Jason Hammond, QBE's Asia chief executive.