India's JB Boda sets sights on global ambitions
June 17 2020 by Andrew Tjaardstra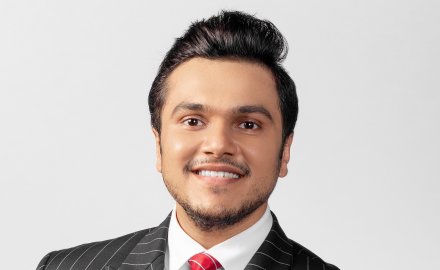 Mumbai-headquartered JB Boda has strong ambitions to grow across the world in both insurance and reinsurance broking.
The Lloyd's accredited firm has a sprawling office network across India and two separately capitalised companies in London, established in 1986, and a 40-strong Singapore location, set-up in 1981.
In addition, it has marketing offices in Bangladesh, Dubai, Egypt, Indonesia, Kenya, Morocco, Nepal and Sri Lanka.
There are more than 1,000 employees across the group, which owns companies set-up for marine and non-marine insurance and non-insurance surveys. For example, it has P&I tie-ups with two major global clubs: the Steamship Mutual Underwriting Association and Shipowners' Mutual P&I Association.
India
In India, the firm employs 800 people across 25 offices covering a diverse range of broking activities; a team of 125 people work in assisting clients for reconciliation, accounting and claims alone.
The plan is to "grow the horizon" in the economies where it foresees "a future and a good insurance growth for the next decade, to start with, India."
It wants to open new offices in the 'tier 2' and 'tier 3' cities where it sees an opportunity for both retail and corporate business.
Mumbai-based Rohit Boda, managing director at JB Boda, told InsuranceAsia News (IAN): "As the demand for niche segments surge and with changing times during and post-pandemic, we will be looking to add skilled technicians across all the group companies – be it insurance and reinsurance broking or survey work in the country."
Boda (pictured) adds: "The main focus areas for us will be a specialisation on analytics, reinsurance actuarial services and assisting the client with pricing methodologies." Boda also wants an emphasis on technical analysis, policy wordings and clauses.
India's heartbeat is arguably the SME sector which has been growing strongly. The Indian government has helped support SMEs through several schemes during the Covid-19 pandemic which should help to lead to a recovery and steady growth over the next five years. However, the crisis is far from over.
While in recent years, the non-life insurance sector is seeing growth of around 14% year on year, although May's figures saw a 9% fall suggesting this year will prove more difficult to keep up this momentum.
On the plus side for the market, rates are rising in many areas.
GIC Re, Boda says, is helping overall rates in the country to increase and has stipulated certain minimum rates on a set of professions and this has led to pricing improvement. And according to the Insurance Regulatory Development Authority, fire insurance has shown growth of 36.2% up to March 2020 compared with the previous year.
Global ambitions
Outside of India – the firm is also well placed to grow.
The firm is looking at expanding in China and has started to undertake placements for US-based local insurers in the last five years with the Asian market.
Also in Asia, Prakash Rao, chief executive and managing director at JB Boda Singapore, has helped sign Vinod Krishnan, former regional chief executive of Aon Benfield and JLT Re, to head up the firm's reinsurance drive in the region; Krishnan starts on July 1.
Boda explains: "Reinsurance broking requires [the] touch of a local flavour and with offices across all the continents, clients can learn and adapt policies and products from other regions."
The firm is also aiming to expand and open new offices in the Africa where the firm has been carrying out treaty and facultative broking since 1965. It recently hired an agronomist to focus on agriculture and livestock business in its Kenyan operations. The broker has also expanded its team in Dubai and Nairobi for life and health reinsurance broking.
Boda reflects how Covid-19 has placed a new focus on life and health insurance, particularly with growing healthcare costs across the globe. He cites this as an opportunity and has been in discussions with several AI companies who can assist partners with underwriting and claims for health cover.
In the Middle East, JB Boda wants to grow traditional and specialist lines such as credit, extended warranty and parametric products.
Expanding relationships through partner brokers across the world is also part of the expansion plan.
P&C future
With India's potential and the penetration of insurance being such a small part of of the total GDP, and a growing awareness in the country, the future for P&C market is looking positive.
Boda notes: "The definition of 'risk' has taken a completely new dimension with the changing dynamics and the introduction of new products and distribution channels and innovation to the existing ones which surges interest of the masses to look at insurance for salvaging the financial peril."
The broker should be well placed to capitalise on this demand.