India's ITI Re sold to Fairfax
July 6 2018 by Nick Ferguson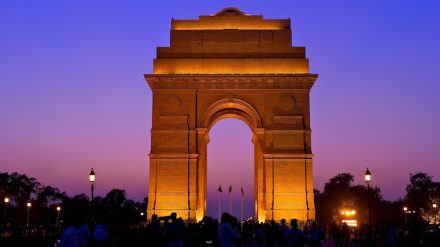 India's only private reinsurer has been sold a year after its owner complained about the regulator's attitude and threatened to quit the industry.
Sudhir Valia, who owns ITI Reinsurance through Fortune Financial Services, is selling his 80% holding in the business to Go Digit Infoworks Services, which is controlled by Prem Watsa through the Canada-based Fairfax group.
According to a regulatory filing to the stock exchange, the deal will close in roughly three months, depending on regulatory approvals.
The reinsurer won a licence in December 2016 after new regulations came into force to help nurture domestic reinsurance capability, but less than a year later Valia said unfair regulations have prevented it from writing any business.
"We are willing to surrender our licence if the division of obligatory cession continues to be skewed and other regulations are not suitably changed," Valia told Indian national news agency IANS.
On the face of it, domestic reinsurers were given preferential status under the new regulations, which stipulate that domestic reinsurers are offered all cessions first, before they are offered to the newly established branches of foreign reinsurers.
But in practice, state-owned GIC Re remains the only domestic reinsurer writing any business due to a stipulation that Indian reinsurers are only entitled to a right of first refusal after three years of stable credit ratings.
"The regulation is not only illogical but also anti-competitive," D Varadarajan, a Supreme Court advocate representing ITI, told IANS.
This is not a new complaint. Local brokers argued at the time that this treatment was "regressive, anti-policyholder and anti-competitive".
In a letter they wrote: "[Insurance Brokers Association of India] is of the strong view that for a more balanced and policyholder-centric interpretation in line with principal objectives of the regulation, the reinsurance order of preference regulations should be at least deferred for six months till the implications of the same are debated from a policyholder perspective."
It remains to be seen what Digit will do with the business. The tech-driven general insurance startup was founded a year ago after Watsa sold his stake in ICICI Lombard to Warburg Pincus. The Bangalore-based claims to be India's first digital insurer and is committed to disrupting the industry through a focus on technology and customer service.
It currently holds a general insurance licence and the acquisition of ITI Re will give it a reinsurance licence that may ultimately allow it to also bring new products to the country's reinsurance sector.
While Valia was frustrated by regulations that he saw as preventing the business from ramping up quickly, Digit's team of insurance industry veterans and backing by a deep-pocketed billionaire may allow the company to take a longer-term view.