India's GIC Re retains first refusal
December 14 2018 by Nick Ferguson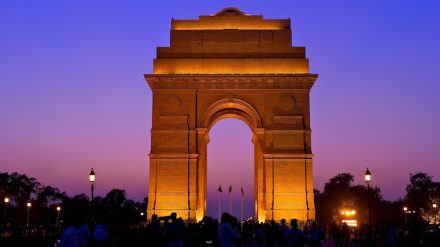 India published new reinsurance regulations this week that essentially maintain the status quo. The rules announced by Insurance Regulatory and Development Authority of India (Irdai) on Wednesday (December 12) retain the order of preference that grants, in effect, a right of first refusal to GIC Re.
Specifically, the regulation mandates that cedants must offer business to GIC Re before any foreign reinsurers or even other Indian reinsurers, in keeping with the existing order of preference that came into effect in 2017, shortly after the administration of Narendra Modi allowed foreign reinsurers to set up branches in India in 2015.
The new rules do not follow the recommendations of Irdai's own reinsurance expert committee, which was set up to review the country's reinsurance regulatory framework and recommended in November 2017 that certain specialised lines, such as aviation, marine hull, life insurance, oil and energy, and larger infrastructure projects, should be exempt from the order of preference.
While foreign reinsurers have mostly maintained a diplomatic stance in public, various lobbying organisations have voiced objections to the continued protection of GIC Re.
One group, Insurance Europe, which represents national insurance associations in 34 countries, has expressed "significant concerns" about the regulatory structure in India and described the right of first refusal system as "anti-competitive" and "resulting in a concentration of risk in India".
Indeed, the concentration of risk within India is an explicit goal of the regulation. It states that every Indian insurer should seek to "maximise retention within the country", but in the new regulation Irdai has added the somewhat contradictory caveat that insurers should seek to diversify risk.
"These initiatives breach the spirit of free trade and market access, and appear to undermine the prior positive steps taken by the Indian authorities," said Insurance Europe in a report. "Irdai should be encouraged to roll back the system of order of preference and to eliminate any other discriminatory market access barriers for foreign (re)insurers."
Irdai has rejected the accusation of protectionism, telling DNA Money earlier this year that: "Stipulations having effects similar to the order of preference are present in other regimes, say by way of an additional capital charge on outward business, collateral stipulation, etc. It would not be correct to see a solitary development and consider the regime as protectionistic. When developed countries including the likes of USA, Germany and South Korea have very restrictive regulatory stipulations in regard to market access, to fault India for order of preference is inappropriate."
Regulatory officials have been quoted in the local media saying that foreign reinsurers can win business from GIC Re if they offer better terms, but they also say that GIC Re retains the right of first refusal. To be sure, the regulation specifically lists the order of preference, but it does also add new language that states: "Every cedant shall be free to obtain best terms for its reinsurance protection of domestic risks." It goes on to say that insurers can seek terms from GIC Re and at least four foreign reinsurers.
But, in practice, this does not appear to constitute any departure from the existing state of affairs and, as mentioned, the regulation continues to state that insurers should maximise retention in-country.
It is not only foreign reinsurers who suffer from the order of preference. While the language used in the regulation refers to "Indian reinsurers" rather than GIC Re specifically, it mandates that domestic reinsurers must have been in business for three continuous years — which in effect means that any Indian reinsurer that wants to enter the market must endure three years in which it cannot win business, as even foreign reinsurers are above startup reinsurers in the order of preference.
This is the predicament that ITI Reinsurance found itself in. Backed by Sudhir Valia's Fortune Financial Services, it won a licence in 2016 but was sold a year later after the introduction of the order of preference system prevented it from winning business. Valia described the system as "illogical and anti-competitive".
The new regulation represents the first significant regulatory development in India since the appointment of Subhash Chandra Khuntia as chairman of Irdai in May — and suggests that he will not lead the body far from its existing path.