India looks at reforming reinsurance sector
May 12 2017 by Nick Ferguson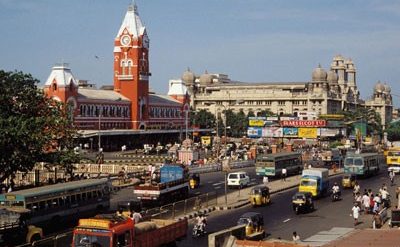 The entrance of Lloyd's and several foreign reinsurers to the Indian market has prompted a review of the how sector is organised and regulated.
Industry watchdog the Insurance Regulatory and Development Authority of India (Irdai) has formed an expert committee tasked with carrying out a comprehensive review of the existing reinsurance framework, including reporting requirements.
The committee will include Shankar Garigiparthy, chief executive of Lloyd's in India; Sanjay Datta, head of underwriting, reinsurance and claims at ICICI Lombard; and KS Gopalakrishnan, chief executive of Aegon Life, as well as 14 other industry executives, independent experts and Irdai members.
Interestingly, the committee's terms of reference include the study of alternative risk transfer mechanisms, which could pave the way for India to adopt solutions built around insurance-linked securities (ILS) and capital markets.
The amendment of its insurance laws in 2015, which was one of the first significant pieces of legislation enacted by the Modi administration, allowed foreign reinsurers to set up branches in India, where previously only domestic insurance companies could sell reinsurance onshore. In practice, the state-owned GIC Re was the only active reinsurer.
With this change, foreign reinsurers have sought to move in as quickly as Indian bureaucracy will allow. In March last year, the regulator approved Lloyd's to operate in the Indian market and also gave initial clearance for reinsurers Munich Re, Hannover Re, Swiss Re and SCOR to open branches. In response, the regulator is clearly keen to modernise the sector.
"In view of these developments it has been decided to carry out a comprehensive review of the existing framework for reinsurance activities including reporting requirements for the various entities" said Irdai's PJ Joseph in an announcement.
Irdai has said that it will look to international practices to inform any recommendations it makes. With respect to ILS, this could include an examination of the framework that London is in the process of adopting as part of a bid to recover its market position in the global reinsurance industry.
Given the continued liquidity of alternative capital, London should be well positioned to attract ILS investors back from offshore markets such as Bermuda, the Cayman Islands and Guernsey. Whether India could also capitalise on the abundance of money flowing into such products is another question altogether.
Tax treatment is obviously an important element for attracting ILS issuance and India doesn't exactly have a track record of crafting favourable tax arrangements for foreign investors.
The London framework, for example, creates a special tax regime for the vehicles that issue catastrophe bonds and collateralised reinsurance products, exempting them from paying corporate profits tax or withholding taxes on interest payments.
It is unlikely that Indian lawmakers would approve of waivers that could appear to give tax breaks to foreign entities. Consider that the government has been chasing Hong Kong tycoon Li Ka-shing for 10 years over a dubious claim to be owed taxes on the capital gain from his sale to Vodafone of a Cayman Islands-based investment firm that owned two-thirds of Hutchison Essar. Even India's own courts disagree with the government's claim, but it has continued the pursuit nevertheless, writing new laws with wide-reaching implications that have at times terrified investors.
However, if India could come up with an acceptable ILS framework it seems certain that investors would be interested in deploying capital in the country because of the diversification and added yield that such instruments would offer.
However, that is a long way off. The committee is scheduled to finalise and submit its report on August 31.
MORE FROM: Capital Markets