In conversation with Parima's Franck Baron
October 30 2015 by Nick Ferguson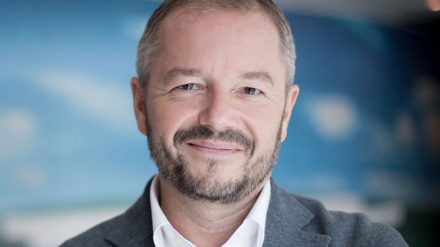 Franck Baron has been group general manager of risk management and insurance for International SOS since 2011, as well as being chairman of the Pan Asia Risk & Insurance Management Association (Parima).
What motivated you to create Parima?
We had nothing across Asia Pac — our profession had no place to go. After numerous conversations with risk managers in the region, I decided to lead this initiative and take the best of my association experience in Europe to create a distinctive and relevant Asian association.
Parima has a unique proposition by concurrently being both the regional and local in-country association for all risk and insurance practitioners across Asia. Thanks to its successful development during the past two years, Parima has been able to become a real game changer for our community.
The DNA of Parima is to be "by risk managers for risk managers". We have a unique set-up by concurrently being both the regional and local in-country association for all risk and insurance practitioners across Asia. The composition of the Parima board and members offers the very unique blend of Asian cultures and western philosophies.
Parima has been supported from the very beginning by sister associations such as Ferma, Amrae and Airmic, and we quickly got official recognition from Ifrima as its Asia-Pac representative. Thanks to the platform provided by Ifrima, we are engaging with other sister associations such as Rims in North America, ABGR in Brazil and Alarys in South America.
Parima is a firm believer that a strengthened dialogue between risk management associations will help accelerating the maturity of risk management across the globe. We call for joint collaborations among them, such as with the professional certification. The search for a global dialogue should also be regarded as a priority as a lot still needs to be done to make our international insurance programmes more efficient to better protect our people, assets and business.
Parima, even if still a young association, is also willing to act as an "association angel" to our peers in other parts of the world to develop their own professional community. We have been engaging already with a few people in Africa and the Middle East to support their efforts.
What progress are you making?
Our goal is to get all people involved in this discipline together and support its transition to a truly recognised profession — one that represents different aspects: ERM, risk financing and insurance procurement, operational risk management such as business continuity, crisis management, health and safety.
Our membership is sky-rocketing. After less than two years in existence we already have more than 500 members across the whole region. This is fantastic, but there is still a lot to do to reach out to all risk and insurance professionals in Asia. Our inaugural regional conference held in December last year attracted more than 400 people: it has become the largest risk management conference ever held in Asia.
Our up-coming second conference [held in Singapore on November 16 and 17] is already setting records in terms of registration and we are planning to host more than 500 participants. During 2014/2015 we also held also a series of local seminars and workshops — recently Shanghai, Beijing, Tokyo, Seoul, Kuala Lumpur. These events are adapted to each local country to share the best practices between peers, gain knowledge on the latest developments in the industry and benchmark the risk management maturity in the industry with fellow professionals.
What's next for Parima?
We are going to launch a globally recognised professional certification programme that will be closely aligned with similar initiatives of our sister associations around the world. This is the most important priority as this will help the professional development of our members, as well as their internal recognition. This should also help to convey to the top management of Asian organisations the right message about what a risk manager role is all about and how pivotal this role is for their respective organisations.
In addition, we will continue to develop our local presence in the remaining countries of our region. I have been amazed by the responsiveness of our local communities and the support from the industry. The membership embraces all countries now.
Finally, Parima is now properly funded thanks to our activities and the support from our partners. We have decided to appoint an executive director who will help us to structure further our organisation and secure its continuous development.
See the first InsuranceAsia News magazine edition for the full interview