IGI eyes US$120m capital raise as rates improve
October 14 2019 by Andrew Tjaardstra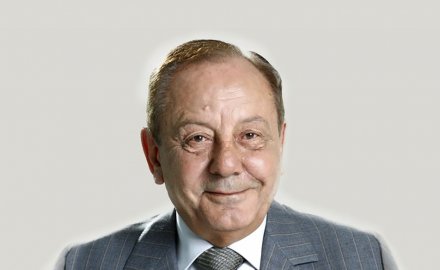 International General Insurance Holdings and Tiberius Acquisition, a publicly traded special purpose acquisition company set-up in March 2018, have entered into an agreement which will see IGI list on the Nasdaq Capital Market under the symbol IGIC.
Under the terms of the agreement, IGI and Tiberius will combine under International General Insurance Holdings which will be domiciled in Bermuda.
The firm will be raising around US$120 million of capital to take advantage of the improving rate environment.
IGI has 17 business lines in over 200 countries with a plan to selectively expand into new specialty lines and markets, including a potential entry into the US E&S markets.
In January, IGI appointed Nick Garrity to the role of chief executive Labuan. Garrity commented: "IGI has a clear vision for growth on an international scale and in Asia. I'm looking forward to working with an outstanding team and helping IGI expand its profile in Asia and enhance its global and entrepreneurial operation."
IGI underwrites lines including aviation, construction and engineering, energy, marine, political violence, professional indemnity, in addition to reinsurance treaty; it has a presence in Amman, Casablanca, Dubai, Labuan and London.
IGI was launched in 2001 and has been led since its inception by vice chairman and chief executive Wasef Jabsheh; Jabsheh helped establish Abu Dhabi National Insurance Company in 1973, found Middle East Insurance Brokers in 1990 and then International Marine & General Insurance in 1991.
IGI has generated a 90% average combined ratio over the past decade, while IGI's gross premium written is expected to be up around 13% to US$340 million this year with net operating income is expected to be US$30 million in 2019.
Jabsheh (pictured), who will own 24% of the company after the transaction, commented: "Entering the public markets as a scaled, publicly-traded, pure-play specialty commercial (re)insurer enhances our ability to continue to prudently grow our business and compound tangible book value by delivering low-volatility returns."
Waleed Jabsheh, president of IGI, said it has a "global platform and infrastructure" that will help it "take advantage of current market conditions."
He added: "This transaction will allow IGI to continue to execute its organic growth plan through expanding capacity and relationships in its core Afro-Asian, European and Latin American markets, maintain high levels of capital adequacy, enhance its credit ratings over time, and facilitate its potential entry into the US excess and surplus (E&S) markets."
The proposed transaction is expected to close in the first quarter of 2020; it should obtain an approximate US$550 million capitalisation.
It is expected that IGI's senior management will continue to serve in their existing roles whileMichael Gray, chief executive and chairman of Tiberius, and Andrew Poole, chief investment officer of Tiberius, will serve as board members of the combined company.
Time will tell if IGI can keep up its level of consistency once is is a public company, but the additional capital and access to expertise should help smooth the way.