ICA responds to bushfire enquiry as claims reach US$1.63bn
July 13 2020 by Andrew Tjaardstra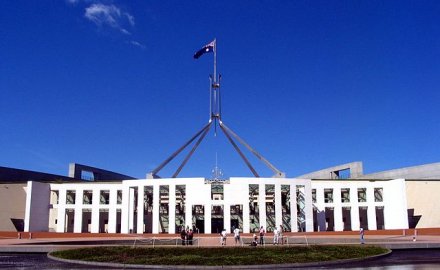 Data from the Insurance Council of Australia (ICA) shows insurers have received 37,804 claims totalling A$2.34 billion (US$1.63 billion). The bushfires make up just under half of last season's natural disasters, with the total claims bill now more than A$5.3 billion (US$3.7 billion).
In a statement targeted at Australia's Senate Bushfire Commission, Rob Whelan, ICA's chief executive, commented: "The good news is that, despite the duration and widespread impact of the fires, and logistical and resourcing complications caused by Covid-19, insurers have successfully focused their efforts on helping their customers. Already, almost three-quarters of 9,227 residential building claims and 90% of 14,106 contents claims have now been finalised."
It continued: "To further help customers through these difficult times, the market has brought forward vulnerability and financial hardship provisions of its new Code of Practice, and most insurers have had these in place since the beginning of July."
Whelan notes that Insurance affordability and taxation are key concerns highlighted by the bushfires – especially in New South Wales.
Insurers price their premiums on the risks to an individual property, so higher-risk properties attract higher premiums, while premiums attract GST [sales tax], while all state and territory governments – with the exception of the ACT – add a stamp duty of between 9% to 11%. This means households and businesses pay between 19.9% and 22% in tax on their insurances.
The ICA believes the cost is a disincentive for property owners to be insured, or have adequate cover. Without adequate insurance, the burden falls on governments and charities to help when things go wrong in a natural disaster. Meanwehile in New South Wales insurers have to collect more than A$1 billion from customers to fund the Emergency Services Levy. New South Wales has the worst rate of non-insurance in Australia.
The ICA claims that the cumulative impact of the Emergency Services Levy, GST and state stamp duties means that households are paying about 50% in taxes on their home and contents insurance, and small businesses are typically paying about 70%.
Last week, David Thodey's report into federal-state financial arrangements recommended that insurance stamp duties and the ESL be reformed, and revenue sourced from fairer and more equitable sources.
The ICA believes "These taxes are bad for all property owners, and the pain they cause is even more heightened in low-income communities, regional areas and properties with a high risk of bushfires, storms, floods and other natural disasters."
It adds: "We urge the Committee to consider the impact of taxation on the capacity of bushfire communities to properly insure and to recover after bushfires. Land use planning and mitigation of tens of thousands of communities in Australia are exposed to natural disasters such as bushfires."
Meanwhile the market has identified the need for improvements to land-use planning and building codes to ensure homes and businesses built in high-risk areas are more capable of withstanding the impact of extreme weather and bushfires.
For more on the enquiry see here.