ICA forms NSW disaster agency led by fire commissioner
April 7 2020 by Andrew Tjaardstra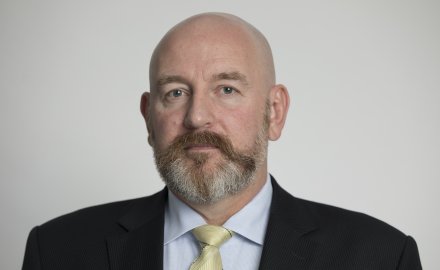 The Insurance Council of Australia (ICA) has helped form a new agency focused on preparedness and disaster recovery for New South Wales called Resilience NSW.
Resilience NSW will oversee and coordinate emergency management policy, service delivery and all aspects of disaster recovery at a state, national and international level.
ICA's head of risk and operations Karl Sullivan said: "It is the right time to establish a new agency as we all work together to tackle the issues arising from Covid-19, while still supporting the hundreds of communities that have felt the impact of bushfires, hailstorms, floods and storms during the 2019-2020 season of natural disasters."
Sullivan (pictured) added: "The ICA looks forward to working closely with Commissioner Fitzsimmons and his agency to help communities reduce their vulnerability and bounce back faster when disasters occurs."
Commissioner Shane Fitzsimmons, one of Australia's foremost emergency services leaders, will head the agency starting in May — after retiring as commissioner of the NSW Rural Fire Service at the end of this month. Commissioner Fitzsimmons is an expert in natural disaster preparation, prevention and management
The state has been beset by a series of natural disasters over the last six months which have left communities reeling. The ICA has long advocated the importance of risk mitigation and has lobbied successive governments hard to make hundreds of millions of dollars of funds available.
The ICA's assertions has unfortunately been proved correct with extreme weather causing more damage — meaning the planning and thinking of the past has not been keeping up with the challenges of the future. Risk mitigation has long been the preferred choice of insurers and reinsurers to manage the impact of climate change and this needs to be implemented at every level of society.
Stronger co-ordination between local communities, towns, cities, states and national governments should help society better overcome the challenges ahead.
Meanwhile, Rob Rogers has been promoted to commissioner of the NSW Rural Fire Service to replace Fitzsimmons.