ICA appoints interim president as Dransfield departs Suncorp
July 9 2020 by Andrew Tjaardstra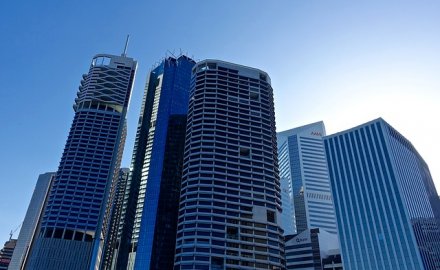 The Insurance Council of Australia (ICA) has appointed BT Financial Group's general manager – insurance Sue Houghton as interim president until a board meeting at the end of the month.
Houghton, who is currently deputy president and was former chief financial and operating officer at AJ Gallagher in Australia, fills a vacancy created due to Gary Dransfield stepping down from the top role after management changes at Suncorp that will see him leaving the company on July 17 after 10 years.
Dransfield has been ICA president since January 1 . He took up the usual two-year term amid the worst bushfire season in decades and then had to contend with the Covid-19 crisis.
Commenting on his upcoming departure from Suncorp, goup chief executive Steve Johnston said: "In recent years, [Dransfield] has been instrumental in leading Suncorp's response to disasters in New Zealand and Australia including earthquakes, floods, cyclones and bushfires."
Johnston added: "[Dransfield] has made an incredible contribution to Suncorp, as well as the insurance industry, in both Australia and New Zealand."
ICA's chief executive Rob Whelan commented: "[Dransfield] has provided staunch and dedicated board leadership during the most challenging times that the industry has experienced in a decade."
Suncorp's reorganisation also led to change at the Insurance Council of New Zealand (ICNZ), with president Paul Smeaton returning to Australia to become the company's chief operating officer – insurance from July 20.
ICNZ's deputy president Craig Olsen, IAG's New Zealand chief executive, will take over from
Smeaton at the ICNZ.
Olsen said: "I want to acknowledge [Smeaton's] valuable contribution to ICNZ over the past five years including as vice-president for two years, and most recently as president. I look forward to continuing to work with ICNZ and our members to advance the vital role that the general insurance sector has in protecting New Zealanders in their everyday lives and businesses."