How Asia's Insurers Can Address Climate Risk Across Their Business Operations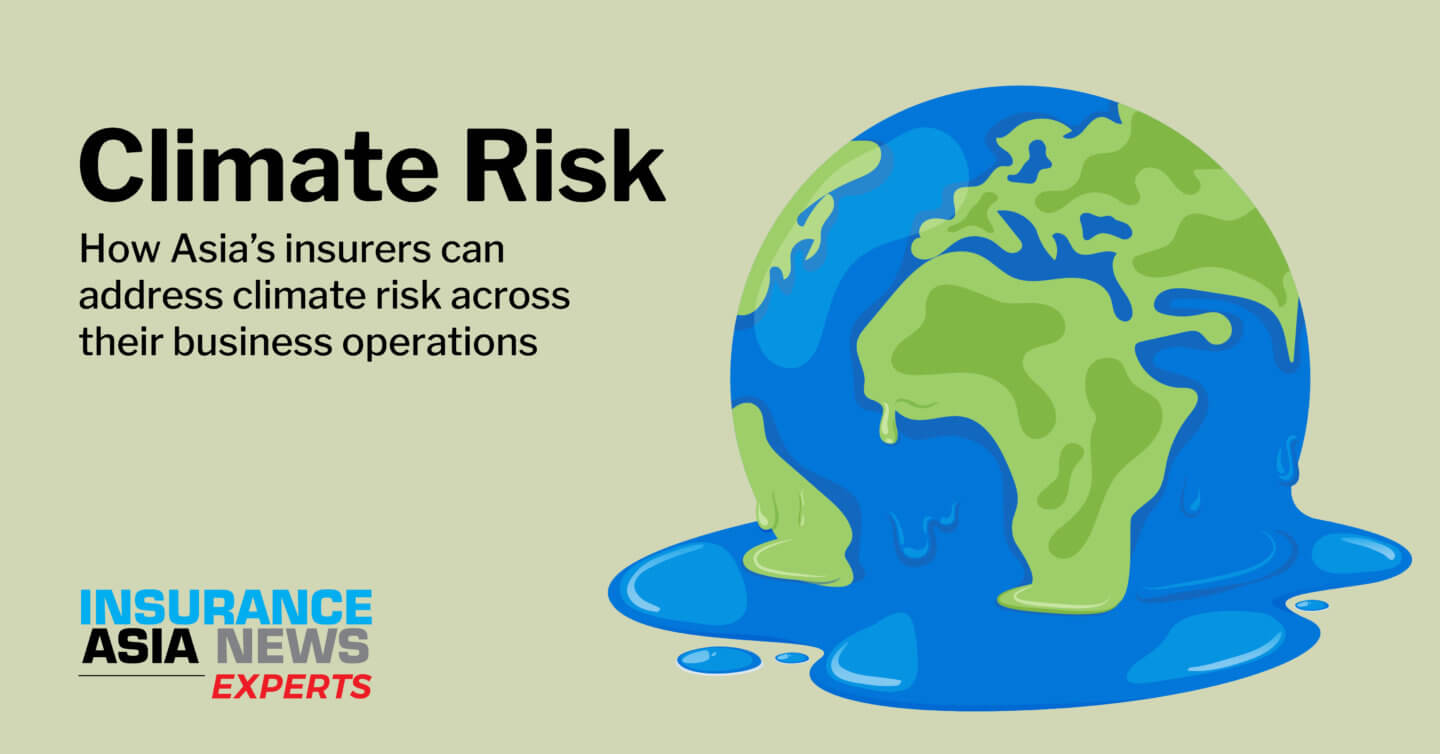 Topics:
How can insurers incorporate climate into the various stages of the strategic asset allocation process?
What does climate, sustainability and net zero mean to an insurance company and its investment and underwriting strategy?
What is the potential for new regulatory policies in Asia, such as green capital charges, to change the current approach to these issues?
What countries in Asia are leading the conversation around sustainability and insurance?
Speakers:
Max Davies, Insurance Strategist – Wellington Management
Jayne Bok, Head of Investments, Asia – Willis Towers Watson
Robert Turnbull, Head of Asset Management, Asia – Swiss Re
Moderator:
Raymond Barrett, Editor in Chief – InsuranceAsia News