IAG's profits hit by nat cats but bolstered by Asia sales
August 8 2019 by Andrew Tjaardstra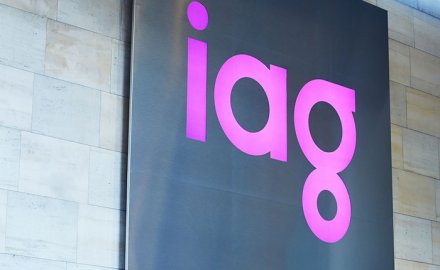 Insurance Australia Group saw insurance profits fall 13% to A$1.22 billion (US$830 million) for the year ending June 30 compared with A$1.4 billion in the last financial year.
The overall underwriting profit dipped from A$1.178 billion to A$903 million. IAG saw a particularly poor performance in Australia were underwriting profit declined from A$975 million to A$560 million, on the other hand investment income increased from A$230 million to A$321 million.
The combined operating ratio in Australia was 90.1% compared with 84% last year.
Losses from nat cats – net of reinsurance – were A$612 million which were A$87 million higher than the firm's allowance – after a significant overrun in the first half of the financial year; reserve releases fell from A$344 million last year to A$115 million which was in line with expectations.
In New Zealand underwriting profit climbed from A$209 million to A$354 million with investment income rising from A$9 million to A$36 million.
Peter Harmer, IAG managing director and chief executive, commented: "We've improved our underlying performance as we realise the benefits of our simplification program, build on our customer focus and identify future growth opportunities."
"Our Australia business performed well, with strong results in personal insurance and an improvement in commercial insurance. New Zealand maintained its strong profitability and sound growth, reinforcing its position as the country's leading general insurer."
Overall post tax profit at the group was up 16.6% to A$1.08 billion from A$923 million as is it benefitted from a A$200 million profit from the sale of its Thailand business in August when it sold its 98.6% stake in Safety Insurance, and 80% holding in Indonesia's Asuransi Parolamas to Tokio Marine for A$525 million.
As the firm continues its exit from Asia, IAG said it is in talks with several parties to sell its 26% stake in India's SBI General Insurance.
Gross written premiums climbed 3.1% to A$12 billion compared with A$11.6 billion the previous year.
The insurer is predicting low single digit GWP growth for the current financial year and net losses of A$641 million from nat cats.