IAG invests multimillions into climate data platform
May 22 2020 by Yvonne Lau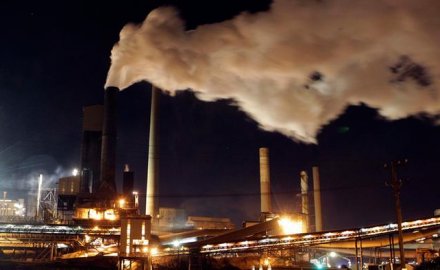 Australian major IAG has invested a multi-million dollar stake in Digital Agriculture Services (DAS), a climate data and analytics platform.
The exact amount remains undisclosed, and the investment was conducted through Firemark Ventures, IAG's venture capital arm. InsuranceAsia News (IAN) has reached out to IAG for comment.
Anthony Willmott, chief executive and co-founder of DAS, told InsuranceAsia News: "We've partnered with IAG to help them understand the impact of climate risk on their agri-business portfolio and underwriting."
"We provide data insights to the [business] ecosystem surrounding global agriculture — such as insurers, banks, investors — those who need specific data analysis for decision-making. The technology can highlight the critical drivers of value in agriculture related to risk, productivity, sustainability and climate change impacts," commented Willmott.
IAG's investment follows on chief executive Peter Harmer's comments that concern over climate change is higher than ever before. Natural disasters knocked the company's first-half net profit down 43.4% to A$283 million (US$190.5 million) compared with A$500 million (US$336 million) in the same period last year.
For more on IAG's 2020 forecast, see here. 
DAS' data platform applies machine learning and AI methods, along with insights from agricultural scientists as the foundation of their work. The platform is cloud-based and uses rural-specific location intelligence.
The start-up, which was established in partnership with Australia's Commonwealth Scientific and Industrial Research Organisation (CSIRO), has plans to expand into Asia and other parts of the world in the next six to twelve months.
"The conversation we're having at the moment is how best to go to market. We are already partnering with strategic investors and clients, and plan more partnerships with insurers," said Willmott. The data firm completed the first stage of Series A funding, with a second stage to take place in early 2021.
Willmott added that this technology is a good example of the applicability and use of remote platforms: "The DAS model has been built on remote from the beginning. The tech that IAG has invested in can be used anywhere in the world — including in Hong Kong or anywhere across China."
The investment and technology to tackle climate risk can't come soon enough as Australia comes to terms with its severe bushfire season and a series of extreme weather events. 
The government has since launched the Royal Commission into National Natural Disaster Arrangements, bringing together key stakeholders to drive the country and market's preparedness and resilience.