IAG forecasts lower GWP growth and margins for 2020
May 4 2020 by InsuranceAsia News Staff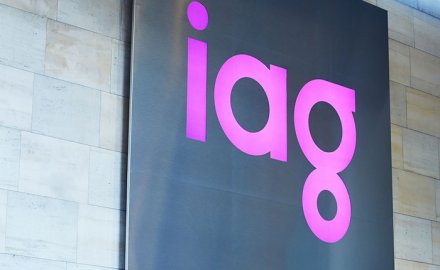 Leading Australian player IAG will retain its fiscal year 2020 (FY20) market guidance – forecasting low, single-digit growth of gross written premium (GWP) and estimated margins between 12.5% to 14.5%.
Unsurprisingly, IAG reiterated that the period will be impacted by "Covid-19 related challenges, surrounding economic conditions and the direction of investment markets," according to an official statement.
By the end of April, investment income on shareholders' funds saw a financial year-to-date hit of A$280 million (US$178.8 million) pre-tax, due to "severe corrections witnessed in the second half of the financial year in equity and credit markets."
At December 31, 49% of shareholders' funds were allocated towards growth assets of equities and alternative asset classes – by April 30, this had been reduced to under 30%. IAG attributed this decline to falling equity markets; mark-to-market impacts in alternative asset classes; fund reallocation to fixed interest and cash; and sale proceeds from its stake in SBI General having been placed into conservative fixed interest and cash assets.
Taking into account its forecasted profits for FY20 and year-to-date investment income, and applying its payout policy, the insurer has noted a "presently limited scope to pay a final dividend in September 2020." The insurer paid a ten cent interim dividend in March this year.
The board will approve any final dividends in August "in line with its normal timetable."
In its March 30 business update, the insurer's technical reserves suffered an unrealised loss of A$100 million (US$61.5 million) because of the recent widening in credit spreads, which was not included in margin guidance.
The Sydney-headquartered firm is also in search of a new chief executive to fill Peter Harmer's role, as he is due to step down at the end of the year; and in the process of adding a supplementary workforce of 400 to service policyholders' needs during Covid-19 – as it struggles with its outsourcing chain.