Hyperion's annual profit accelerates 19%
January 11 2019 by InsuranceAsia News Staff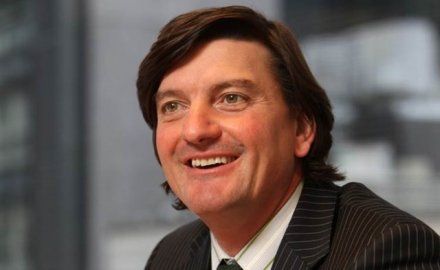 Global broking group Hyperion has seen annual revenue climb 16% to £620 million (US$791 million) for the year ending September 30 2018.
All businesses performed well with broker Howden increasing revenue from £212 million (FY 2017) to £282 million (FY 2018), specialty broker RKH increasing from £223 million (FY 2017) to £229 million (FY 2018), and global managing general agent Dual's revenue climbing from £100 million (FY 2017) to £109 million (FY 2018).
The group's adjusted consolidated EBITDA (earnings before interest, tax, depreciation and amortisation) was £181 million – an increase of 19%.
Hyperion's chief executive David Howden (pictured) said he wants the group to become the largest non-US broker in the world. This includes growing in Asia Pacific where the business had 15% growth in Singapore; it has also been performing strongly in Australia.
Howden commented: "As we enter our 25th year, we are in a very strong position to seize the opportunities that are being created both by consolidation of the market, the pressures on underwriting performance and the opportunities for transformation."
"Our employee-ownership model and our entrepreneurial approach means we have a flat and empowered structure which keeps a constant focus on our employees. This, in turn, promotes innovation, integrity and the agility to develop our specialist products and services and get them to our clients fast."