Huawei ban highlights US-China trade risk
May 17 2019 by Nick Ferguson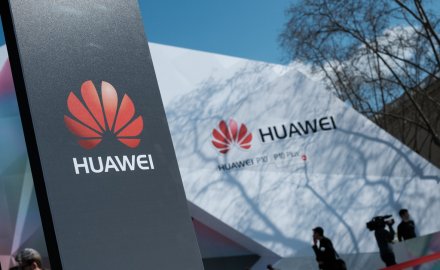 The US decision this week to blacklist Chinese telecoms company Huawei has ratcheted up the trade war between the two countries and is raising awareness of the value of political risk and trade credit insurance.
President Donald Trump issued an executive order on Wednesday declaring a national emergency with regards to the country's telecoms network, which led to Huawei being added to a so-called entity list that means the company will need government approval to buy US components.
It is a potentially devastating move for Huawei. Its smaller rival ZTE was blacklisted in 2018, resulting in a crippling of its business and a US$1 billion loss for the year. But the move is also damaging for US suppliers to Huawei, such as Qualcomm, Intel and Microsoft, which have raised concerns about the effects of the ban on their own businesses.
Political risk insurance is traditionally bought as protection against the actions of governments in unstable countries, including China, but that is changing in the current environment.
"The events leading to the trade war are actually to do with US political risk more than anything, which is a relatively new feature for our market," says Roddy Barnett, political risk and trade credit underwriter at Beazley in London. "It's actually Donald Trump that has been one of the biggest promoters of our business in a way."
While Trump has ratcheted up the rhetoric against China, the level of trade between the two countries has not yet shown signs of serious deterioration. But the risk is clearly on the rise. The Huawei blacklisting comes after an escalation of the trade war that saw the US raise tariffs on Chinese imports to 25%.
"The current tariff increases are not something that is necessarily covered by an insurance product, but should the trade war continue and escalate, there is a very real exposure to American businesses invested in China," says Barnett. "China might retaliate with slightly more draconian action against American companies operating in China and that's an aspect that we're watching fairly closely."
There are also more general risks on the trade credit side, where specialty underwriters such as Beazley typically cover the risk of non-payment by a single buyer, as well as covering the banks that are financing those trade flows.
"I think you'll see increased volatility resulting from these tariffs," says Barnett, "and that can impact businesses' ability to continue operating."
Growing awareness of the insurance products available could help to expand demand beyond the existing universe of buyers, which is mostly commodities traders, infrastructure developers and banks involved in those areas.
While there is significant exposure to China within the market for political risk and trade credit cover, the recent development of infrastructure assets in frontier markets such as Cambodia and Myanmar has generated new business aimed at protecting investments that depend on, for example, power purchase agreements with a local government.
Even China's Belt and Road initiative is starting to generate some business. On the whole, such investments have been funded through the Chinese government's own financing institutions, with insurance provided through entities such as Sinosure, but Barnett says that Chinese banks have recently been coming to the private insurance market for cover in jurisdictions such as Pakistan, Sri Lanka and the Maldives.
"Our market is designed to support trade and investment flows into difficult markets by providing cover against the downside risks of doing so," he says. "The Chinese government entities have built up significant exposure to various countries and sharing a bit of the risk with a commercial party makes sense for them."
A much bigger problem for China in the Trump era is its level of exposure to the US economy, both as a supplier and a buyer. And as tensions rise, it is becoming a potential problem for businesses on both sides of the relationship.
Even if the differences can be resolved, it will take much longer for perception of the risks to subside.