Howden and RKH merger to control US$7bn GWP
September 13 2019 by Andrew Tjaardstra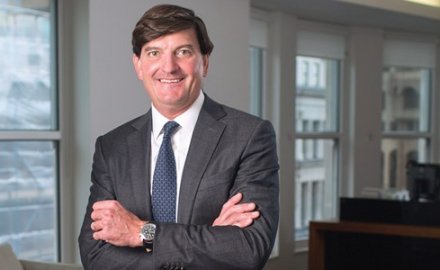 Hyperion Insurance Group is combining Howden and RKH under one management team from October 1.
Howden's chief executive Jose Manuel Gonzalez will move to London to lead the combined broking group.
Over the next 12 months, RKH will transition to the Howden Specialty and its reinsurance brands; Hyperion bought RKH in 2015.
From October 1 Andy Bragoli will lead the UK; Goh Chye Huat will continue to lead Asia; Louise Cable-Alexander will lead Northern Europe; Sonia Caamano and Pablo Bores will head up Latin America; Danny Sever will lead the Mediterranean operations; meanwhile Atinc Yilmaz will continue to lead operations in Turkey, the Middle East and Africa.
David Howden (pictured), chief executive of Hyperion Insurance Group, commented: "In 25 years we have built a group of global scale with employee ownership at its heart. Hyperion has more than doubled in size since RKH became a part of the group. We have over 5,000 employees, operating out of more than 200 offices in 36 territories, managing circa US$7 billion gross written premium on behalf of clients."
He added: "We have also launched our Howden One network which, when combined with our broking offices, now means over 15,000 people service clients in over 90 territories and manage around US$23 billion of premium."
In addition to Bragoli's role as chief executive of RKH, will lead a newly formed UK broking executive committee, which will sit above both RKH and Howden UK. Chris Evans, in addition to his role as chief executive Howden UK, will be his deputy. Barnaby Rugge-Price, chief executive of Hyperion X, will chair the committee, supported by Paul Redgate as deputy. Elliot Richardson will continue to lead reinsurance.
Gonzalez commented: "Combining our two businesses will create a global, cohesive and efficient platform. It will present, with clarity and simplicity, a real alternative and independent solution for clients, insurers and talent. It will deliver on our combined bench strength, providing the best team to our clients."