How is digital shaping Asia's distribution?
January 23 2019 by InsuranceAsia News Staff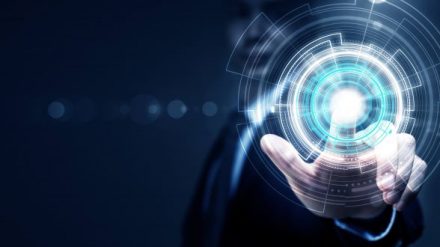 Singapore-headquartered ride-hailing firm Grab's recent agreement with Zhong An Technologies to use the Chinese firm's expertise to help supply products through its so-called superapp shows how distribution is still at the heart of the insurance proposition.
Chubb will be the first insurer to benefit by offering a product protecting Grab's Singapore drivers, while Grab plans to offer insurance to tens of millions of its customers across South-East Asia in the future.
A more traditional 15-year bancassurance rollover agreement between Prudential and United Overseas Bank also shows how insurers value third parties if they have excellent distribution capabilities and are prepared to pay hefty sums for the privilege. As expected, this relationship is going digital — Prudential said will use its digital capabilities to deliver protection-focused propositions to aid UOB's digital bank expansion and customer acquisition aspirations.
Whereas the personal touch once ruled the roost, technology is slowly but surely shaping distribution models across Asia — in particular for accident and health, life, motor and travel products. It is disrupting and enabling the chain from agents, aggregators, brokers, bancassurance, third parties such as Grab to direct insurance. Asian countries still have a long way to catch up with the US and Europe.
Supplying online quote engines to agents and brokers or liaising with customers through chatbots supplied with artificial intelligence are some of the many examples of innovation.
Insurers such as Budget Direct Insurance and Direct Asia have been offering direct only motor products for years while an array of start-ups in Hong Kong and Singapore are spying an opportunity to disrupt the distribution model in life, pet and SME insurance. Many of the larger players are taking note by either investing in start-ups, such as Sun Life's investment in Bowtie, or attempting to create new models like Aviva with Blue.
The online-only insurer, broker or aggregator is still a relatively new concept in Asia but its traction is growing as awareness builds and the convenience factor kicks in. Insurtech and innovation hubs in the region, such as Stone and Chalk in Sydney, are taking notice.
Upfront investment today should help facilitate the following: acquiring customers, customer queries, gathering customer insights with big data, dealing with claims and payments and making renewals; this is likely to save insurers and reinsurers time and money in the future.
The challenge is to break down siloes, simplify customer journeys, create jargon-free policies and obtain excellent customer service. Insurance firms across the region are trying to marry slick customer-acquisition techniques to providing deep financial security with comprehensive service.
While pan-Asian insurers may need sign-off from headquarters, this could mean local-only insurers may have an advantage, although the former have deep pockets.
Often internal siloes can be the problem at larger insurers to help improve distribution; these may need to be broken down through redesigned architecture or utilisation of the cloud.
The demand for technological advancement is the reason Chinese financial firms have invested so heavily in digital. Ping An Technology, like Zhong An Technologies, acts as a separate unit and is designed to supply artificial intelligence, such as facial recognition, to an array of companies.
Jonathan Zhao, EY Asia Pacific insurance leader, has commented: "Markets across Asia Pacific, in particular China, will continue to influence the future of insurance because of their intense focus on innovation and disruption. From product design to distribution and technology adoption, insurers in the region continue to experiment to capitalise on the near-term opportunities and drive the industry's long-term growth."