Aon's Shepherdson on Asia's energy market
July 23 2020 by Andrew Tjaardstra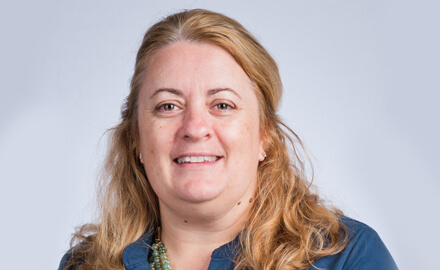 As the ramifications from Covid-19 continue, Singapore-based Melissa Shepherdson, head of energy and mining, Asia – commercial risk solutions at Aon, shared with InsuranceAsia News (IAN) her thoughts on the impact on the energy market in the region.
InsuranceAsia News (IAN): How is the downstream energy sector impacting insurers in Asia?
Shepherdson: Insurance players in the energy sector have been particularly impacted due to the pronounced imbalance between premium and losses. Furthermore, as insurers' strategies change from chasing top line growth to focusing on underwriting performance, key insurers in the energy space are being far more selective in deploying their capacity.
They are requiring longer lead times for renewal, increased levels of underwriting information, and greater dialogue with the insured to feel comfortable with deploying capacity.
Across the downstream energy sector, from jet fuel to petrochemicals, losses stood at billions of dollars − far exceeding the premium pools collected by insurers. The situation was further compounded by the near complete grounding of airlines owing to pandemic control regulations.
Energy companies, who were by and large some of the biggest buyers of insurance are now being challenged to maintain coverage they have had in the past.
Many are needing to ensure they are looking closely at the cover they buy in response to the insurance rate hikes to ensure they are balancing budget costs versus absorbing millions of dollars in liabilities in the event of damage or interruptions in production.
IAN: How much are rates going up?
Shepherdson: The rising costs of insurance are nothing to scoff at. Rates for property and business interruption coverage had risen between 25% to as high as 50% in the case of some refiners. Major insurers that have significant exposure to the energy space, are now providing less capacity as well as reducing their exposure, according to insurance industry sources.
The insurance market, much like the energy market, is itself subject to cycles and macroeconomic shock. The cycle has been shifting toward what is called a 'hardening market' where years of suppressed premium income driven by intense competition are starting to unwind in the wake of heavy losses. Insurers who have struggled to remain profitable in recent years are seeking an increase in rates to arrest the downward slide.
IAN: How can energy companies manage costs when insurance premiums continue to rise?
Shepherdson: An immediate solution that many companies consider is to take more risk on the balance sheet in an attempt to reduce premiums. This can create a short-term saving but in the event of large losses these gains can quickly be eroded. Moreover, once retention levels are increased, reverting to historic deductible levels can be expensive in a hardening market.
A better approach is to look at risk financing through the lens of Total Cost of Risk (TCOR). At its simplest, it looks at retained losses + insurance premiums + risk management costs. This is not a new phenomenon. But in Asia, TCOR is an often-overlooked metric in the race for the lowest deductibles and cheapest premium levels.
For energy companies approaching renewal, viewing risk financing through a TCOR lens could prompt discussions on risk appetite and tolerance and facilitate informed decision making on matters of risk retention and risk transfer strategy.
A balance should be struck between how much risk companies are able to retain, the level of risk they would like to retain, and the most financially advantageous strategy in the prevailing market environment.
IAN: What about the level of coverage?
Shepherdson: Another lever that can be pulled at this time is to review the current level of coverage. For example, what do the revenue figures being declared as part of the insured's property and business interruption actually cover? This class of business typically accounts for the largest portion of insurance spend for many energy companies, especially in the downstream sector.
A review of these figures, particularly during a prolonged downturn, can help companies guage if they are over insuring and help to bring down premium spend.
Conversely, this exercise could also highlight where current insurance levels are insufficient. While spending more may be a challenge in the current environment, the fallouts of being under insured during a large claim is likely to have a much greater overall impact on TCOR and could be catastrophic during a global downturn.