How digital is shaping Asia's P&C claims
March 11 2020 by Yvonne Lau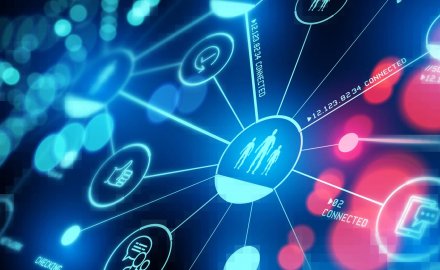 One of the key priorities ahead for the market is a digital transformation of P&C claims for both personal lines, SMEs and eventually even larger corporates as technological advancements changes the nature of claims payments.
Digitising the claims processes means efficiency, effectiveness and multi-stakeholder collaboration via online platforms – to transform legacy systems of billing and claims applications. It will also aid in the push for new growth, business models and enhanced customer experience – using blockchain is one example.
"Insurers are looking more for than modernisation of core systems – they expect a digital, analytics and organisational transformation that can enable them to unlock full potential," says PwC's Insurance Core Transformation report.
For a digital transformation to be successful, added PwC, it needs to incorporate customer engagement, continuous improvement and innovation and a comprehensive data approach.
Case study: ZhongAn and Ping An
Ping An has shown its commitment to digital and recently announced it will increase its annual investment in technology by 20% this year to US$1.7 billion.
Ping An has teamed up with ZhongAn to form a joint digital motor product, bolstered by the latter's claims settlement know-how and technological processes.
ZhongAn and Ping An's motor claims payment system can pay claims within minutes. Users are provided online instructions for loss assessments designed to be completed in ten minutes.
Remote video instruction is first used for the onsite assessment of vehicle damage, and specific AI-sorting technology is tapped for damage identification and calculation of claims through assessing photographs and data.
Finally, to cut out customer servicing time, optical character recognition technology automatically identifies the users' driving license information.
The insurers in June 2019 announced a total of one million users. The demographics showed that they were primarily male, aged 25 to 40 and located in China's developed tier-one and two cities – signalling that policyholders open to new, digitised processes may be those more attuned to and familiar with digital.
Complex claims
Claims related to motor, travel and health are easier for companies to process in a digital manner – through remote verification, apps, drones and other methods. However, if the P&C claims space is to truly transform, the digitisation process applies also to larger-value and more complex corporate P&C claims, in addition to smaller-value and personal lines claims.
For Willis Towers Watson technology and digitisation processes still mainly impact only the high-volume and small-value claims. WTW highlighted to InsuranceAsia News (IAN) that the Asia team is building an in-house application in this space which will be launched soon.
For larger value, more complex P&C claims, the application of technology is "a long way off," Neil Thomas, head of claims for Asia at WTW said to IAN. Thomas added: "Given that they are infrequent, technology may have limited application anyway. It is driving efficiencies in the volume stuff where we perceive value."
Gradually, digital will become more important higher up the value chain – but for now it seems there is an opportunity to develop a great offering for personal lines customers and SMEs.