Hong Kong's reinsurers benefit from rule change
February 8 2019 by InsuranceAsia News Staff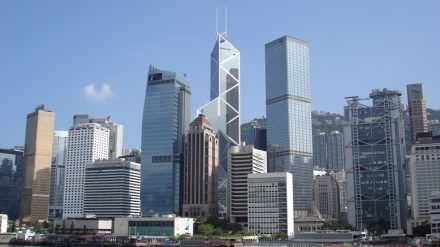 The total gross premium of all reinsurance companies in Hong Kong rose 9.1% to HK$10 billion (US$1.27 billion) in the first nine months of 2018, according to data from the Insurance Authority.
One of the reasons for the strong increase was a rule change from the China Banking and Insurance Regulatory Commission (CBIRC) which said that when a mainland insurer does business with any Hong Kong reinsurer, the capital requirement for that mainland firm is lower than if it had reinsured through an international company.
Two important regulatory developments last year are potential game changers for reinsurers operating in the city — "mutual equivalence recognition" with mainland reinsurers under the Chinese solvency regime, C-Ross, and a double taxation treaty with India.
Companies that have been benefitting from the rule change include Peak Re, Scor, Taiping Re and Transatlantic Re.
The encouraging news for the sector comes after a turbulent period with the likes of Munich Re moving away from the city as a place to conduct P&C business.
In an interview with the South China Morning Post, Franz-Josef Hahn, chief executive of Peak Re, commented: "This CBIRC rule is perfect for the reinsurance industry in Hong Kong. It gives strong support to the Hong Kong based reinsurers to compete with the international reinsurers. This will benefit Hong Kong as an international reinsurance centre."