Discount rate extended for Hong Kong's exporters
May 14 2019 by InsuranceAsia News Staff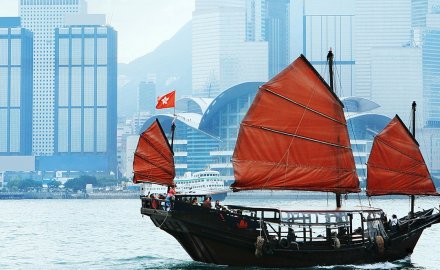 Small Hong Kong exporters will benefit from discounted insurance measures until June 2020.
The Hong Kong government has extended its export insurance discount after Washington upped tariffs on US$200 billion of Chinese exports — many of which are traded through the Special Administrative Region.
The Hong Kong Export Credit Insurance Corporation, which provides insurance to exporters, will keep its 30% discount on premiums for small businesses compared with 20% previously.
The supporting measures, which were planned to end by the end of June this year, are now in place until June 2020.
Hong Kong's commerce minister, Edward Yau Tang-wah, announced the extension of the discounted exporters' insurance after meeting representatives of the business sector at the end of last week.
The US tariff hike was implemented by US President Donald Trump last week and saw increases from 10% to 25% on US$200 billion of Chinese goods.
Trump decided to hike tariffs last week after trade negotiations broke down between the two international powerhouses. The world is awaiting to see what countermeasures China will take; any prolonged dispute is likely to cause economic harm to both nations in addition to the wider global economy — including Hong Kong.
It remains to be seen when the trade dispute is resolved and how it will be; however, many analysts are optimistic that it could be resolved within the next couple of months.
Speaking at a presentation in Hong Kong in April, Alexis Garatti, head of macroeconomic research at Euler Hermes, said the average US tariff rose to 5.2% in 2018 and it would cross the 6% "feud threshold" if Trump was to increase it.