Hong Kong's CIB updates role during IA transition
November 6 2019 by Yvonne Lau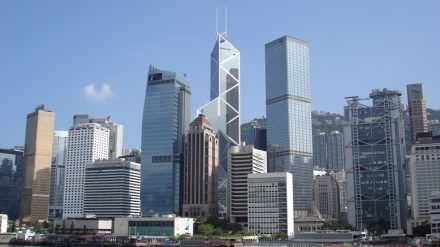 The Hong Kong Confederation of Insurance Brokers (CIB) has given an update on their transition from a self-regulatory body to a professional association for brokers.
With the Insurance Authority (IA) becoming the sole regulator licensing and supervising all insurance intermediaries since September of this year, the CIB are drafting a new memorandum and articles of association to address this regulatory change.
Despite this development, the CIB highlighted this week at its annual conference, the continuing importance and relevance of intermediaries, and the breadth and experience of Hong Kong brokers.
With the government's prioritisation of Belt and Road (BRI) and Greater Bay Area (GBA) initiatives, and their focus on enhancing the market's competitiveness and sustainability, Hong Kong's brokers are well placed to work together with the IA and the government. The CIB pointed towards its membership body holding a diverse scope of business and international exposure working with Chinese joint ventures and BRI projects in the insurance space.
The CIB going ahead will continue to work with the IA to uphold and develop market standards; organise training courses; providing compliance guidelines; and acting as the bridge between the brokers and the IA.
Jacky Chan, head of distribution – P&C, Liberty Insurance (Hong Kong), told InsuranceAsia News: "The CIB has been in Hong Kong insurance industry for close to 40 years and they have been phenomenal in ensuring the highest level of professional conduct in the broker community."
He added: "With the official establishment of IA governing regulatory issues, CIB will turn a new page and begin a new role to work closely with the broader insurance industry. As one of the key stakeholders in the industry, we look forward to working closely with IA and CIB to make the Hong Kong insurance sector thrive again. This is the beginning of a new beginning, we are ready for the future together."
As of September, the CIB has 327 members. Bhawani Rath, founder and managing director of Premier Insurance Brokers, is the confederation's current chairman.