Hong Kong targets ILS business
October 12 2018 by Nick Ferguson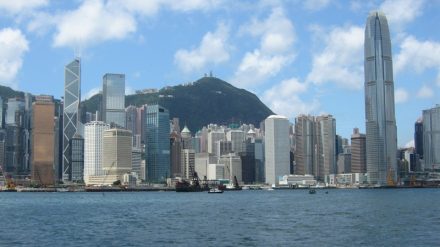 Hong Kong is set to introduce legislative amendments to allow for the formation of special purpose vehicles for issuing insurance-linked securities (ILS).
Chief executive Carrie Lam announced the initiative in her policy address this week, saying that she intended the move to enrich the risk management tools available in the Hong Kong market and that she expected the Insurance Authority to make further proposals to promote the competitiveness of the city's insurance industry.
"The Insurance Authority welcomes the initiatives to facilitate the development of the insurance industry announced in the chief executive's 2018 policy address," said a spokesman for the regulator in response. "We will actively work with the government on the legislative amendments to allow for the issuance of this new type of securities in Hong Kong. This will provide insurers with an additional risk management tool and institutional investors with an alternative investment vehicle for diversifying their investment risks."
The announcement follows a report last year by the city's Financial Services Development Council that described the local insurance industry as being in a crisis and laid out several ideas for re-establishing the city as a regional centre for risk management
"ILS products are ironically under-developed in Hong Kong, with over 75% [of] ILS transactions still being completed in Bermuda, despite our integrated financial system and adequate supply of talents from across the financial industry," said the report.
While some industry participants had predicted that demand for ILS would suffer in the event of significant losses, the market has in fact continued to grow even after last year's series of natural catastrophes. Issuance in the first quarter hit US$4.3 billion, representing a more than 50% increase over the same quarter in 2017, according to the Bermuda Monetary Authority.
That brought total outstanding ILS coverage to US$33.3 billion, with US$24.8 billion of that issued from Bermuda. Overall, the amount of risk covered by ILS represents 5.5% of global reinsurer capital, according to Aon Benfield data.
Besides Bermuda, other countries with significant insurance securitisation activity in this area include the Cayman Islands and Ireland, which represent 12.5% (US$4.2 billion) and 5.5% (US$1.8 billion), respectively.
Policymakers and industry representatives in Hong Kong are hoping to win a share of that business, particularly in light of the Chinese government's significant investment in infrastructure projects around the world.
"The [Belt and Road] initiative facilitates the development of infrastructure and trade in countries along the routes," said Lam in her address. "It also generates demand for insurance and risk management services for large-scale infrastructure and investment projects. With a mature insurance market and a robust regulatory regime, Hong Kong is well positioned to provide quality services for these projects."
The development of legislation for special purpose ILS vehicles would allow for the creation of structures such as catastrophe bonds, mortality bonds, industry loss warranties, sidecars and other collateralised insurance and reinsurance products.
"By forming special purpose vehicles to issue ILS, insurers will be able to use this risk management tool to transfer their risks to the securities market," said the IA spokesman. "This will improve insurers' risk acceptance capacity and thus help promote the insurance industry's development in the long run."