Hong Kong seeks China gateway for insurers
June 13 2019 by InsuranceAsia News Staff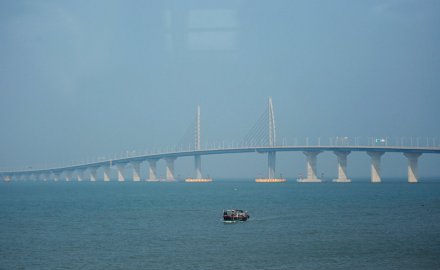 Regulators in Hong Kong are examining ways to connect its insurance market with China under a plan to enhance financial connectivity in the Greater Bay Area, according to Moses Cheng Mo-chi, chairman of Hong Kong's Insurance Authority.
The Insurance Authority, reported Caixin, is proposing to allow Hong Kong-registered insurers to open service offices in Chinese cities within the Greater Bay Area and set up a special channel for the marketing, sale and processing of insurance products across Hong Kong and the Greater Bay Area.
Cheng said the insurance connect programme will be modelled on existing programmes linking the bond and stock markets between Hong Kong and the mainland.
Financial connectivity is a major part of China's ambitious plan to develop the Greater Bay Area to create a new regional financial and innovation hub around the Pearl River Delta.
Integration of insurance and wealth management markets is a key part of the plan for the area and is expected to kick off by 2022.
In February China unveiled a development plan for the Greater Bay Area that promises closer integration of insurance and reinsurance sectors in Hong Kong, Macau and the Chinese province of Guangdong, which includes the cities of Guangzhou and Shenzhen.
Initiatives in the Outline Development Plan include promoting cross-border renminbi reinsurance business; supporting joint development by insurance institutions of "innovative and cross-boundary motor vehicle and medical insurance products, exploring the development of a trading platform for international marine insurance"; and providing facilitation services including underwriting, investigation and claims for cross-boundary policyholders.
MORE FROM: Legal/Regulatory