Hong Kong's insurers hit by US$76.5m of protest claims
October 29 2019 by Yvonne Lau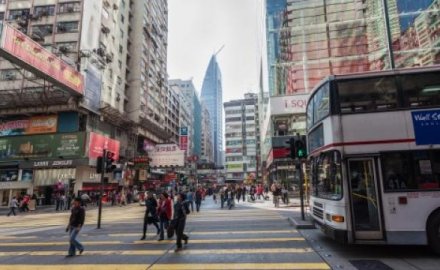 As Hong Kong's protests reach the 21st week of unrest, it is understood protest claims have reached almost HK$600 million (US$76.5 million).
The claims are related to business damage and interruption due to vandalism, arson and loss of business.
This claims figure is the third-highest in the city's history, overtaking the HK$325 million (around US$41.5 million) cost of the 2003 SARS outbreak. Last year's Typhoon Mangkhut, however, reached a high of HK$3.1 billion (around US$396 million).
Companies that have been targeted are those with ties with China or are seen as supporting Beijing policies, including the Bank of China (BOC) and MTR, Hong Kong's rail transport company.
The MTR Corporation may file for HK$100 million (US$12.8 million) in claims alone. Large corporates like MTR and BOC may hold relevant protection policies that cover losses related to damage and business interruption, such as property insurance that encompass SRCC (strikes, riots and civil commotion) cover.
Civil unrest coverage for SMEs however, is rare – most companies in Hong Kong do not have coverage that encompasses riots, strikes and civil unrest.
Laurent Charlier, managing director of Hong Kong broker Orix Insurance, told InsuranceAsia News: "We have seen a lot of clients asking us how they are covered. In general, SRCC events are not covered within business package insurance for direct physical loss."
Charlier added that there is a gap for SMEs for business interruption cover. He explained: "Business interruption is as vital to the business' survival as property insurance."
A recent QBE study has shown that four-in-five SMEs hold coverage plans, but these may not provide adequate protection to specific business needs and potential disruptions.
Showing the strains of the seemingly never-ending protests, Hong Kong-headquartered AIA reported their smallest ever quarterly growth of new business value – a growth of 1% to US$980 million. Its fastest growing market was mainland China, and excluding Hong Kong, AIA's new business value grew 14% in the third quarter.