Hong Kong conglomerate buys FT Life for US$2.75bn
December 28 2018 by InsuranceAsia News Staff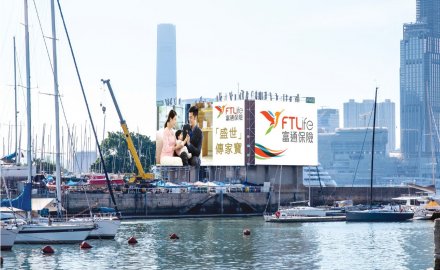 A wholly-owned subsidiary of NWS Holdings has entered into an agreement with Chinese private equity firm JD Capital to purchase the entire issued share capital of FT Life for HK$21.5 billion (US$2.75 billion) in cash.
Hong Kong conglomerate New World Development is the major shareholder of NWS Holdings, which has business in infrastructure and transport services, with approximately 61% share ownership.
The deal, one of the largest ever insurance deals in Hong Kong, sees a significant return for JD Capital, which bought the Hong Kong life business for around US$1.4 billion in 2015 from Ageas.
FT Life offers life insurance, including whole life, term life, endowment, investment-linked, accident and health products. The insurer has a network of more than 2,500 tied agents and partnerships with more than 230 brokers and independent financial advisers in Hong Kong. The acquisition gives NWS Holdings an opportunity to tap Chinese customers and protect an ageing population in Hong Kong.
"FT Life will be a great addition to the New World family. This transaction is a significant step towards our goal of building an immersive ecosystem of premium quality offerings to our customers and community. Given our deep roots in Hong Kong and our focus on the Greater Bay Area, we believe we are the right platform for FT Life to realise its full potential over the long term," said Adrian Cheng, executive vice-chairman and general manager of NWD.
FT Life's chairman Fang Lin commented: "The development strategy of [New World Development] and NWS Holdings 'deep roots in Hong Kong and focus on the Greater Bay Area', highly synchronises with FT Life's long-term vision of 'deep roots in Hong Kong, integration with Mainland China and expansion throughout Asia' and strategic focus on the Greater Bay Area."
"NWS Holdings will be a committed and long-term shareholder for FT Life. Together we shall achieve potential synergies in aspects like customer resources, area network, products and services, business collaboration, laying a stronger foundation for us to uplift our customers' service standard and core competitiveness so that we can continue to achieve sustainable long-term growth."
JD Capital is also known as Tongchuangjiuding Investment Management.